"Complex, realistic mystery."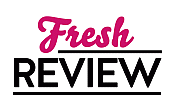 Reviewed by Vicky Gilpin
Posted March 19, 2005

Despite assurances of a position in her hometown, ex- prosecutor Mary Crow is deflated to discover that her easy return is not going to be so easy. After pulling up roots and moving back, she learns the position she was promised is no longer open. Reuniting with her heart's true love will be easier than before because she's promised to no longer pursue high-action cases. Her promise barely lasts a day before she discovers an old friend's Cherokee farm hand is being accused by a high-standing citizen of murder. As a friend and native speaker, Mary attempts to help. Her kindhearted attempt, rude rebuff and supernaturally aided return toss her from a supposed misunderstanding to the depths of depravity.
An amazing adventure, LEGACY OF MASKS delves past bigotry into high-powered corporate games and deep-rooted human evil. The characters are realistic and interesting, while the story remains above stereotyping or pat answers. Fans of rich mystery will enjoy this book, as will anyone interested in the complexities of humanity.
SUMMARY
Ex-prosecutor Mary Crow didn't expect a hero's welcome when she returned home to Pisgah County, North Carolina. But what she did expect was the job she'd been promised in the D.A.'s office. Instead she found she'd worn out her welcome before she even arrived–and that she has more than a few enemies among the supporters of the corrupt sheriff she'd caught sidelining in murder years before.
The new sheriff was one of Mary's childhood schoolmates, timid and nerdy Jerry Cochran. Only Cochran is neither nerdy nor timid anymore. And when a young girl is found brutally murdered and everyone, including the girl's parents and the police, is sure the killer is a young, mystical Ani Zaguhi Cherokee named Ridge Standingdeer, Mary's first case in her own law firm slams her into the heart of a controversy. As a prosecutor, Mary was used to tenaciously tracking down the guilty. Now she finds herself on the other side of the law, defending a client she's sure is innocent against a merciless system, a bigoted town…and an even more ruthless killer. With her old lover Jonathan Walkingstick, Mary will have to go where she's never gone before–a place where a psychopath with the perfect mask and a shocking secret is waiting to add Mary herself to his growing collection of silent victims.
---
What do you think about this review?
Comments
No comments posted.

Registered users may leave comments.
Log in or register now!