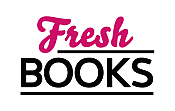 Summer Reads are HOT in July!
"Four love stories unfold on the pages of this delightful inspirational romance."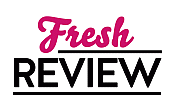 Reviewed by Viki Ferrell
Posted August 16, 2010

Inspirational Inspirational | Romance Contemporary
How does a diabetic bake such wonderful cakes and pastries and not eat them? Emma Rae Travis is asked that question time and time again. Yet she is the winner of this year's most prestigious Passionate Palate Award for her crème brule wedding cake and she has never tasted more than a small mouthful of it.
Emma is making a leap of faith to a new job, at a newly- reopened wedding destination hotel in Atlanta, Georgia. The owner, Jackson Drake, is trying to make a dream come true that was his late wife's, not his, and he is having a tough time of it. However, he is surrounded by his three loving, but controlling, sisters who have everything completely organized, he hopes.
Before the hotel's grand opening, Emma is paid a surprise visit by her father, now living in D.C., and as far as she knows, is divorced from her mother. Then she gets a visit from her mother, now living in Savannah, but moving to Atlanta to put Aunt Sophie in an assisted living facility. Emma is overwhelmed as her somewhat dysfunctional family arrives on the scene, just as overwhelmed as Jackson is by his venture from corporate America into this wedding destination business and his sisters' enthusiasm. Emma feels this family reunion, if they cross paths, will be a recipe for disaster.
As the plans progress and opening night gets closer, Emma and Jackson are quite attracted to each other, but Jackson is having difficulty moving on from his late wife's memory. Can he learn to carry the past with him, yet also have a new future?
Four love stories unfold on the pages of this delightful inspirational romance. What a neat surprise at the ending! An additional treat is added at the beginning of each chapter. There is either a recipe that will make your mouth water, or a wedding or baking tip for your enjoyment and education.
SUMMARY
Thirty-six-year-old Emma Rae Travis has been baking specialty cakes and melt-in-your-mouth pastries at The Backstreet Bakery in historic Roswell, just outside of Atlanta, for the last six years. But here's the rub about her job as a baker … Emma is diabetic. When she tastes her creations, it can only be in the most minute portions. Emma is considered an artisan for the stunning crème brulee wedding cake that won her the Passionate Palette Award last year, but she's never even had one full slice of it. <br>

When Jackson Drake hears about this local baker who has won a prestigious award for her wedding cake artistry, he tells his assistant to be sure and include her in the pastry tastings scheduled at his new wedding destination hotel the following week. And for Jackson, that particular day has started out badly with two workmen trapped in a broken elevator and a delivery of several dozen 300-thread-count bed linens in the wrong size abandoned in the lobby. But when the arrogant baker he met a week prior in Roswell stumbles into the dining room with a platter of pastries and a bucketful of orders, he knows for certain: It's going to be a really rotten day.<br>

Can these two ill-suited players master the high-wire act and make a go of their new business venture? Or will they take each other crashing downward, without a net? And will the surprise wedding at The Tanglewood be theirs?
---
What do you think about this review?
Comments
No comments posted.

Registered users may leave comments.
Log in or register now!