"Both stories are scorching hot and clever with yummy heroes and strong woman who love them."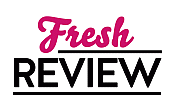 Reviewed by Mandy Burns
Posted August 9, 2010

NAUTI KISSES by Lora Leigh: John Walker, Jr. is a successful lawyer in Boston with a debutante fiancée, but happiness is eluding him in the worst way. John can't help but think that his life is turning out all wrong. Then one night, while forcing himself through a dinner with his future wife, John is handed another option via his longtime friend and his father's goddaughter, Sierra Lucas. Apparently the soon-to-be Mrs. John Walker is having an affair with his best man right under his nose. This allows John to end the engagement and get rip-roaring drunk. His mood is dark and dangerous as Sierra steps into his penthouse to check on him, igniting the sexual spark for her that he's kept hidden from everyone. One thing leads to another, but to beat it all, he doesn't remember a thing and Sierra avoids him like the plague. Leaving Boston, he goes back to his roots, until his world is shaken by a phone call.
RIDING THE EDGE by Jaci Burton: Agent Rick Benetti is ready for a genuine case from his secret covert government group, the Wild Riders. Instead, he is being sent to babysit a Senator's daughter, who doesn't have enough sense to stay away from the notorious and dangerous biker gang, Hellraisers. Rick can understand why this is his assignment, since at one time he was a member of this gang and his cousin is now their leader, but still... Infiltrating shouldn't be all that hard, but Rick has had absolutely no contact with his old life since hooking up with the Wild Riders. However, cozying up to Ava Vargas to figure out what she's up to may be more of a challenge. To his utter delight, Ava is practically thrown at him just as Rick catches up with his cousin, since she doesn't have anyone to ride with -- absolutely perfect. To Rick's trained eye, everything is not what it seems with either the gang or the delicious Ava.
This anthology contains two of my favorite authors blessing us with additions to two of my favorite series. Unfortunately, it marks the end to the Nauti series, which is sad; but both stories do not disappoint, as they are scorching hot and clever with yummy heroes and strong woman who love them. Never a dull read from these authors!
SUMMARY
You've seen them. Looking for trouble, and looking irresistible, riding into town, straddling 73 cubic inches of throbbing horsepower.
Boys so bad it takes a special kind of woman to satisfy them. But some women are made for high speed handling...
Lora Leigh, the New York Times bestselling author of Nauti Intentions and Nauti Dreams revisits that sultry and "sinfully good"* Southern landscape with a story of a good girl gone bad--and doing it for all the hottest reasons. But she's not the only one going down that road…
Jaci Burton, the national bestselling author of Riding Wild and Riding Temptation, lets loose in a story of a hot biker hired to keep an eye on the reckless daughter of a Nevada senator. She's hooked up with a rival biker gang--a dangerous move that makes the wild beauty more vulnerable than she imagined...
Excerpt
Riding The Edge by Jaci Burton
"I'll fit right in, huh?"
Lacey giggled and threw herself on Ava's bed. "Well, at least physically. It's a unique lifestyle, Ava. It might take some getting used to. It's not all five-star hotels and room service."
Ava glared at Lacey in the mirror. "I'm hardly spoiled, Lace."
Lacey rolled her eyes. "Please. Senator's daughter. Only the finest schools. And the idea of sawdust and peanuts on the floor, not to mention spilled beer, probably makes you want to faint. Look at this place. No knickknacks or art on the walls." Lacey ran her finger over the bare tabletop next to the bed. "Not even a speck of dust. You have no clutter. You're a clean freak."
Ava lifted her chin. "I am not. I just like . . . order in my life."
Lacey laughed. "That's exactly what I'm talking about. A biker lifestyle is anything but orderly. Are you sure this is what you want?"
Lacey used to like things orderly and neat, too. Ava went and sat next to Lacey on the bed, surprised that the leather she wore was soft enough to give when she sat. "Yes. It's what I want. I'll give it a try, anyway. I think it'll be fun."
Lacey grabbed her hands. "Oh, I'm so glad you're going to be riding with us. I've missed you so much."
"I've missed you, too. We don't see each other enough."
"I was afraid we'd drift apart. But you've been busy with school, and that's just not my life anymore."
Ava wanted to ask her why it wasn't, but Lacey had made it clear she didn't want to talk about school anymore, so she let it pass. "Where's your boyfriend?"
Lacey grinned. "He's on the Strip now. Probably getting drunk with all his friends."
She said it with such pride. Ava resisted wrinkling her nose. "Uh, great."
Lacey looked at her watch. "We should get going. We're meeting them at eight."
"Okay." Despite only being here for Lacey, Ava ran into the bathroom to take one last look. She had no idea if she looked appropriate or like a fish out of water. She supposed she'd have to take Lacey's word for it.
Finally she'd get a chance to see Lacey's world. Spend more time with Lacey's boyfriend.
Then she'd find out if she had anything to worry about.
Riding again with Bo and the Hellraisers was a lot like old times, and then again not. Last time Rick had ridden with Bo and the gang, they'd been kids and low on the totem pole. Ten years later and Bo was in the upper echelons of the organization, riding lead in this particular group.
That said a lot about what Bo had been doing for the past ten years. And that meant whatever the Hellraisers had been doing, Bo was really good at it. They rode the Strip for a while, and Rick realized it really had been ten years since he'd been there. A lot had changed. Growth had exploded the Strip. There were more casinos, hotels, and a lot more to do than just gambling now. He gawked while he rode, barely noticing the throng of Hellraisers adding to their numbers until the congested group pulled to a stop in the older part of town. Bike upon bike pulled into the parking area. It looked like a freakin' parade. There must have been a hundred Hellraisers by the time the last one parked.
"Damn. The Hellraisers have expanded."
Bo nodded as they walked from the parking area to the street. "Membership grows by about ten to fifteen every year. We've gotten really popular."
"Yeah? What do you attribute that to?"
Bo grinned. "We get laid a lot. Guys notice all the chicks that have joined the club."
Rick laughed. "I guess I came back at just the right time."
Bo slung his arm around Rick's shoulder. "Yeah, you did."
They got to the corner and a flash shot by Rick. A skinny female leaped onto Bo, wrapped her legs around him, and planted one hot, tongue-involved kiss on his lips. Bo grabbed the woman by the ass and held onto her, returning the kiss.
When he broke the kiss, the woman squealed. "I missed you today, baby!"
"Missed you, too," Bo said, letting the woman slide to the ground. He wound an arm around her waist. "Lacey, this is my cousin, Rick Benetti. Rick, my girlfriend, Lacey."
So Bo had a girlfriend, huh? Interesting. And a pretty one at that. Not at all like the skanky girls he used to hang out with. This one had straight brown hair, a nice body, and pretty blue eyes.
"Your cousin? Wow. I didn't know you had a cousin." Lacey held out her hand. "Nice to meet you, Rick."
Rick shook her hand. "Nice to meet you, too, Lacey. And I've been out of town the past few years, so that's why you didn't know about me."
"Really. Are you joining the Hellraisers for bike week?"
"I am."
"Have a girl with you?"
"No. I ride solo."
She grinned. "That's perfect. My best friend is here and she doesn't have anyone to ride with."
"Uh, I don't think—"
The woman had been standing behind Bo. With all of Lacey's flash and exuberance, he hadn't even seen her. He did now as Lacey pulled her in front.
Wow. To Rick, one woman was just as good as another.
This one was different. She was stunning, with rich black hair, silvery gray eyes, and a lush body that rocked his dick into shocked awareness.
And she looked damned familiar.
"Rick, this is my very best friend, Ava."
This was Ava Vargas? It had to be. She looked a lot like the picture he'd been given, only the picture must have been a few years old. This Ava was a hell of a lot sexier now that she was gift-wrapped in leather.
And she'd just been dropped right into his lap.
---
What do you think about this review?
Comments
No comments posted.

Registered users may leave comments.
Log in or register now!