"A cleverly plotted cozy mystery with a wonderful small Southern town vibe."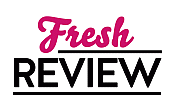 Reviewed by Paula Myers
Posted July 15, 2010

Mystery Amateur Sleuth | Mystery Cozy
Donut shop owner Suzanne Hart is busy preparing for her beignet-making demonstration for the upcoming kitchen homes tour. She's prepped and ready to go; the only thorn in her side is charity organizer Peg Masterson, who makes it clear she feels Suzanne's lack of formal training makes her less- qualified to participate in the tour. The rest of April Springs, North Carolina, doesn't share Peg's opinion, and Suzanne's demonstration gets off to a great start—until a body is discovered in the back yard with one of Suzanne's lemon-filled confections clutched in her cold hand. Someone in April Springs knew of Peg's weakness for the sweet treat and used that knowledge to kill her.
Chief Martin puts Suzanne at the top of his suspect list. When the police investigation threatens to interfere with her budding romance with state police inspector Jake Bishop, Suzanne decides to do some investigating of her own. Peg wasn't popular in the small town, despite all her work with many local charities. Suzanne, her best friend Grace, and retired police officer George soon discover Peg lived by the motto "charity begins in the home," a practice giving many in the town motive for murder. With the murderer's sights dead-set on her, Suzanne must discover the killer's identity before she becomes the next victim!
Jessica Beck's FATALLY FROSTED is the second of the Donut Shop mystery series and is a great follow-up to GLAZED MURDER. Suzanne is a great heroine, smart and loyal and a little bit mouthy when the situation calls for it. The story is infused with a wonderful small Southern town vibe in its collection of supporting characters. The mystery is cleverly plotted, revealing enough to keep the reader guessing without giving the whole thing away before the end. Add to that some yummy donut recipes and Ms. Beck has a sure-fire winner in FATALLY FROSTED!
SUMMARY
A local busy body has dropped dead after eating one of Suzanne's famous treats. A forensic team is soon swarming through the Donut Hearts kitchen, dusting for clues, sifting through sugar, and suspecting the worst of Suzanne. But with the help of police inspector Jake Bishop and her ex-husband Max, Suzanne hopes to clear her good name—before another bad donut is fatally frosted…
---
What do you think about this review?
Comments
No comments posted.

Registered users may leave comments.
Log in or register now!