"The second in the Blood Lily Chronicles trilogy"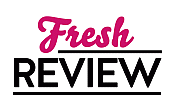 Reviewed by Kathy Boswell
Posted July 2, 2010

Lily Carlyle as Alice Perdue discovers things are not as they seem. For one Clarence is not a good guy and Deacon Camphire isn't as bad as they say he is so now who can Lily trust? All she knows is she must try to protect her sister Rose in any way she knows how whether it be hook or crook.
Now Lily/Alice has to try to become a double agent between the good guys and the bad guys. Trouble is nobody seems to need her any more either good or bad. She has to figure out her own agenda that will suit her but will she be able to do that? She knows she's just tired of killing innocent people. Yes, she wasn't a saint in life but she isn't going to be a devil in death! She just needs to figure out what she has to do to save the world as she knows it all the while saving those she loved.
She does know the more demons she kills the stronger she becomes when she acquires their essence but at what cost to her? What if she can't control her rage? Hopefully Deacon will be there to help her if she needs it even though she can't quite fully trust him as of yet.
The second book in the Blood Lily Chronicles is as intriguing as the first one was. I couldn't read it fast enough. I am looking forward to the third book in the series to see how Julie Kenner resolves all of the loose ends from the first two books.
Learn more about Torn
SUMMARY
Lily is in trouble of the deepest kind. Having been tricked by the forces of evil, she killed what she thought were "demons" at will. Now, she knows better, and with a little help from half-angel, half-demon Deacon Camphire, she must try to take down the bad guys from within as a double agent.
---
What do you think about this review?
Comments
No comments posted.

Registered users may leave comments.
Log in or register now!