"This YA book has some great themes about character, quality of life and dealing with life's oddities."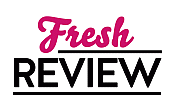 Reviewed by Vicky Gilpin
Posted June 16, 2010

Young Adult | Young Adult Paranormal
Jessica Gillmansen has had an extremely rough year, so being called to the Guidance Office just makes her think someone wants her to talk about her feelings...some more. After being told to escort a new student with truancy problems around school, she doesn't exactly jump for joy. Sure, he's handsome, brooding and Russian. The rest of the girls want to be all over him. Jess just wants everyone to leave her alone, and that includes Pietr Rusakova.
Not only does this story contain werewolves, a brilliant but obnoxious sister, and a former coma victim Jessica has crafted from the ground up, the work is also teeming with foreign and domestic political intrigue, seething with secrets and chockfull of so many acts of martyrdom that even Jessica realizes, if she were a character in a book, she'd probably be considered TSTL (too stupid to live). However, Jess is a great protagonist in that she is very real. She thinks like a teenager, and she has the motivation of a teenager, even when she contradicts herself.
Currently, reading young adult novels with paranormal themes can put one on the alert for thinly-disguised reinterpretations of sparkly vampires. Instead, Delany's 13 TO LIFE quickly stands on its own merits and draws the reader into the tale. Yes, the unwitting heartthrob's big secret is noted in the cover blurb, but more secrets abound, such as what was "the accident?" And why is our protagonist throwing the guy she likes at her friend? This book has some great themes about character and quality of life.
SUMMARY
Something strange is stalking the small town of Junction…
When junior Jess Gillmansen gets called out of class by Guidance, she can only presume it's for one of two reasons. Either they've finally figured out who wrote the scathing anti-jock editorial in the school newspaper or they're hosting yet another intervention for her about her mom. Although far from expecting it, she's relieved to discover Guidance just wants her to show a new student around—but he comes with issues of his own including a police escort.
The newest member of Junction High, Pietr Rusakova has secrets to hide--secrets that will bring big trouble to the small town of Junction—secrets including dramatic changes he's undergoing that will surely end his life early.
Videos
---
What do you think about this review?
Comments
No comments posted.

Registered users may leave comments.
Log in or register now!