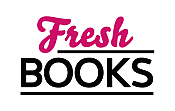 Fall in love with June books!
"The Final Book of Darkover?"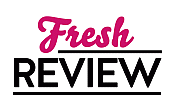 Reviewed by Diana Troldahl
Posted April 27, 2010

Just as Regis Hastur loses his grandfather, he learns he has an elder brother, Rinaldo. In good faith he brings Rinaldo to Thendara to sit at his side with full honors. Although Rinaldo himself may be honorable, there are those who would use him as a weapon to bring about a desired joining with the Federation, regardless of the cost to Darkover and it's future.
Deborah J. Ross has written many Darkover books since Marion Zimmer Bradley's death, HASTUR LORD is just the most recent of them. I, however approached this book with apprehension. It is the first Darkover book I have read since the passing of Marion Zimmer Bradley. The largest questions for me were--would it live up to my beloved memories of Darkover? Would I be as drawn into the world as I was when I was a teen?
I needn't have worried. MZB threw open the gates to her world with short story collections like 'The Keeper's Price' and 'Leroni of Darkover'. Many writers have explored the world first built out of her imagination, and stayed true to the original themes. HASTURE LORD under the guidance of Deborah J. Ross upholds MZB's wish for each of her books, that a reader new to the series can open the covers and be swept away as easily as one who is familiar with all the crooked paths and high mountains of Darkover. The book is said to be the final one Bradley fleshed out before her death, and as such it does resolve a great number of questions, while still blessedly leaving enough trailing threads to allow other storytellers to continue on. I hope Ms. Ross at least accepts that challenge as well.
Deborah J. Ross has accomplished much, It is hard enough to write a book with one's own voice, it may be a magnitude greater in difficulty to write with another's--particularly one so vivid and often-read as Marion Zimmer Bradley's. I will not hesitate to read another of the past Darkover books Ms. Ross has co-authored, in fact I am eager to get started.
SUMMARY
A never-before-published fantasy novel set in Marion Zimmer Bradley's Darkover universe.

The world of Darkover, a unique, isolated, and protected world, has long avoided becoming part of the technologically advanced Terran Empire. But things are about to change. Regis Hastur, lord of the most powerful of the seven Domains in Darkover, learns that the Empire is about to become a Federation, and is extending an invitation for all of the worlds to join. While the offer seems tempting to his people, Regis knows that Darkover would become little more than a military base, used for its unique planetary position, and will be sapped of its resources. He must now stop at nothing to save his world.
---
What do you think about this review?
Comments
No comments posted.

Registered users may leave comments.
Log in or register now!