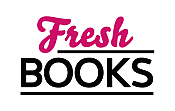 Summer Reads are HOT in July!
"A hunt for a birth mother among three women; full of twists and turns and sensual secrets"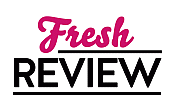 Reviewed by Patricia Woodside
Posted April 24, 2010

Multicultural African-American | Women's Fiction
Tasha Darden is looking for her birth mother. Three women, high school friends, are protecting the secret that destroyed their friendship and influenced their life choices for the past thirty years.
In TAKE YOUR PLEASURE WHERE YOU FIND IT, J. D. Mason explores the ways in which a devastating decision to act and then to cover up that act permeates everything that happens subsequently in the lives of four women. Renetta suffers an abusive marriage, Phyllis sacrifices her family for her career, Freddie is burdened by guilt and boredom, and Tasha is consume by the decision that set her life in foster care into motion.
Although the individual stories are interesting and Tasha's growing obsession brings suspense to the story, this wasn't the book for me. The ending, which focused more on resolving the current issues in the women's lives and less on the impact of their reunion with Tasha, was less than satisfying. I found myself rooting for characters and relationships that didn't amount to much, and well, the introduction to S&M, I just didn't need.
But J.D. Mason is a superb storyteller. The characters are richly drawn, and many will find this book enjoyable, given Ms. Mason's ability to twist and turn and intertwine each of the stories, keeping the reader guessing as to just who Tasha's mother is and how all the mayhem wrought by that long-ago decision ends up.
SUMMARY
Thirty years ago, three high school friends were closer than sisters, but a dark, emotional secret tore them apart.  Now, back together at their high school reunion, each of them are tormented and haunted that their greatest fear will come to light.
Renetta Jones' childhood had been anything but happy.  After her mother walked out on them, Renetta was left to live with an unsympathetic father and her own insecurities.  She fell for the first man to come along after high school, and spent years in an abusive marriage with a man named Vincent, who used her secret to control and punish her. That is, until he suffered an untimely stroke, under questionable circumstances. 
Phyllis Neville sacrificed everything for her career, including her marriage to a man she'll love forever, and a positive relationship with her adult daughter.  But when she is passed over for the promotion of a lifetime, Phyllis begins to question her commitment to the company. 
Freddie Palmer is bored by the routine that her life has become.  Married thirty years to her husband, Don, the two of them have become empty-nesters and Freddie is anxious to start the next phase of her life.  After meeting successful author, Bianca Hightower, at a local bookstore signing, Freddie decides to take her passion for reading to the next level and signs up for writing classes being taught by her new author friend.  But Bianca sees potential in Freddie that transcends simply writing, and introduces her to the kinds of experiences a woman like Freddie never even knew existed.
Tasha Darden has lived her life in foster care, and has finally gathered up the courage to try to find her birth mother. Renetta, Phyllis and Freddie are about to come face to face with their past, and one of their lives will be changed forever.
---
What do you think about this review?
Comments
No comments posted.

Registered users may leave comments.
Log in or register now!