"A contemporary, fast-paced look at the consequences for one woman of not following the voice of God"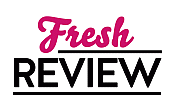 Reviewed by Patricia Woodside
Posted February 20, 2010

Women's Fiction Contemporary | Multicultural African-American
Charmaine Ellisóbank president and spiritual armor beareróis accomplished in every way but one. She has yet to find the love of her life, or any love for that matter. She blames this primarily on her plus-size body. (Make that two areas for improvement since she is aware that she is not at her healthiest in a physical sense.)
As a result, when Travis Moon comes a-courtin', she falls for every smooth line he throws her way despite the warning bells assaulting her head and her spirit. Before she knows it, she and Travis are married, and not long after that, she learns the consequences of not following God's voice.
I first read FARTHER THAN I MEANT TO GO, LONGER THAN I MEANT TO STAY about a year ago. My fuzzy memories were a bit too distant to write a fair review, especially since I didn't recall the story favorably. Since I love Tiffany Warren as a writer, I had to take time to read this book again.
I'm pleased to say I came away from my second reading with a much better feeling about the book. Atypically, I enjoyed the book more the second time despite knowing the story and all its twists and turns in advance.
The two things that threw me the first go-round were that it's in first person and that it employs a good deal of flashback. Neither of those are personal favorites of mine, but Ms. Warren handles both skillfully. The story develops naturally from Charmaine, her lack of self-esteem, and her willingness to put her desires before the desires of God for her. A lot of women, big and small, will relate to Charmaine's angst and downfall. Who hasn't fallen for the wrong man at least once?
The story is fast-paced and despite the flashbacks, easy to follow. Ms. Warren quickly puts the reader in Charmaine's aftermath, then retreats to show how she got there. Readers who find themselves judging Charmaine a bit at first will surely empathize with her by the end. Tiffany Warren books always have a bit of fun to them, and in the middle of Charmaine's lowest moments, there are splashes of humor to be found.
I loved that Charmaine's trials weren't over at the end of the book, all nice and neat. That's reality. It's not easy to fall so far, pick oneself up, and return to the same heights of achievement. Charmaine makes great strides, however, and begins to value herself as much as she values all that she has done.
I can honestly recommend FARTHER THAN I MEANT TO GO, LONGER THAN I MEANT TO STAY for a good contemporary Christian fiction read.
SUMMARY
As President of Grace Savings and Loans, Charmayne Ellis is an established, polished professional. Although she has reached great success, her ridiculing mother and wise cracking younger sister won't let her forget that she is a 36-year-old, overweight, unmarried woman.

In an attempt to help, Charmayne's best friend, Lynette, is obsessed with setting her up on a series of pity-driven blind dates. When a drop-dead gorgeous man, Travis Moon, shows interest, Charmayne's caution light blinks like crazy. But out of loneliness and pressure from her family Charmayne ignores her gut feeling and gets married.

Yet instead of marital bliss, Charmayne begins to discover new things about her husband that force her to question her marriage and her faith in God.
---
What do you think about this review?
Comments
No comments posted.

Registered users may leave comments.
Log in or register now!