"The newly married paranormal honeymoon travels of Mr. and Mrs. Darcy."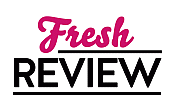 Reviewed by Kate Garrabrant
Posted February 20, 2010

Romance Paranormal | Jane Austen
Elizabeth and her sister Jane are both excited and happy to marry such wonderful men. Their weddings go off without a hitch and Elizabeth expects to honeymoon at the Lake District. Darcy surprises Elizabeth and will take her to Dover where they will have a Grand Tour and travel the Continent and visit his relatives in Paris, Switzerland and Italy. Elizabeth is a bit cautious about going to France because of the impending war there but Darcy puts her at ease because the peace there should last awhile and there are so many friends and family he wants her to meet. Elizabeth is open to the adventure since she has never been out of England.
Mr. and Mrs. Darcy travel in comfort. Elizabeth can't wait for Darcy to make her his wife in every sense. But as they travel father away from everything she knows, Darcy becomes more silent and distant, much like the man she first found him to be. She expresses her feelings and Darcy's excuse is that he is just preoccupied and anxious to see his relatives. But as the days go by and Darcy still hasn't come to Elizabeth's bedroom at night to engage in husband and wife activities that are expected in marriage, her concern grows. She comes to the conclusion that Darcy doesn't want her to get with child because traveling like they are doing could be dangerous for an unborn child. For the time being Elizabeth is settled with the idea, even though she longs for Darcy's touch.
As the newlyweds travel onward, Elizabeth can't help but feel that her husband is keeping something from her. She shares her concerns with Jane in letters. And then finally Darcy tells Elizabeth a secret he has kept from her, one that could destroy their and possibly his life.
MR. DARCY, VAMPYRE by Amanda Grange falls a bit flat because the Darcy and Elizabeth I thought I knew where not the ones written here. Both these characters come across as copies of what Ms. Grange thinks they would be if Austen had written a sequel. Elizabeth was not engaging as she should have been and Darcy is so one dimensional and distant. He barely makes a ripple on the page even when he is in a scene.
The action and suspense didn't impress me and I found myself speed reading, especially towards the end of the book. Many of the scenes felt a bit contrived. I didn't enjoy Darcy's curse and his search of the cure so he and Elizabeth could go back to Pemberley and start a family. MR.DARCY, VAMPYRE simple didn't have the sparkle I was expecting, however fans who love Austen's style and can't get enough vamps might enjoy another version.
SUMMARY
Mr. Darcy, Vampyre starts where Pride and Prejudice ends and introduces a dark family curse so perfectly that the result is a delightfully thrilling, spine-chilling, breathtaking read. A dark, poignant and visionary continuation of Austenís beloved story, this tale is full of danger, darkness and immortal love.
Videos
---
What do you think about this review?
Comments
No comments posted.

Registered users may leave comments.
Log in or register now!