"A delightful and refreshing cozy mystery in the inspirational Hope Street Church series."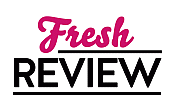 Reviewed by Viki Ferrell
Posted December 15, 2009

Fiction Inspirational | Mystery Cozy
Cooper Lee's life is dull and boring, and she's in a real funk since her boyfriend of five years recently broke up with her. But when she joins a Bible Study class and gets involved in a murder investigation, her life is anything but dull and boring.
Cooper is a copy machine repairman. Not your typical job for an attractive young lady, but Cooper likes her job and is really good at it. On a repair visit to retrieve a ring from a copy machine, she meets Brooke Hughes, a very friendly lady who talks to Cooper the entire time she is working on the machine, and then gives Cooper a brochure and invites her to her church. Cooper takes the brochure, but is not so sure she will go. Cooper knows she needs something in her life, she's just not sure what.
After pondering over the brochure for several days, Cooper finally decides she will try out Brooke's church. By mistake, she gets to the church early and finds herself in a Bible Study class with a real eclectic mix of personalities. The last member enters the room with some very troubling news: Brooke Hughes has just been found murdered, and the police suspect her husband is the murderer. This seems very out-of-character for Wesley Hughes, a deacon in the church and a well-respected guy.
The Bible Study group sets out to exonerate Wesley and find Brooke's real killer. As Cooper and the others play super sleuth, Cooper finds herself in some unusual situations. And, there may be a romance budding with computer geek Nathan Dexter. Cooper even finds herself at gunpoint, not once, but twice.
Jennifer Stanley has penned another delightful, refreshing mystery in this Hope Street Church series. You'll enjoy the characters, who aren't on the inside what they appear to be on the outside. In other words, don't judge a book (or person) by its cover. An added bonus at the end -- Magnolia's Marvels recipes for some delectable goodies!
SUMMARY
WELCOME TO THE HOPE STREET CHURCH…where good folks study The Good Book, but everyone loves a good mystery!

Cooper Lee can repair a copy machine—but can she repair her life? That's one of the many Big Questions that lead this newly single Richmond girl to Sunrise Bible Study at the Hope Street Church. Cooper hasn't attended church in ages, but after getting dumped by her long-time boyfriend—and moving in with her family—she could use some new friends, and a new outlook on life. Happily, the members of the Bible group are anything but cookie-cutter, which suits Cooper just fine. There's a blind folk artist, a playboy meteorologist, an investment banker with a sweet tooth, an ambitious realtor, and a cute shy web designer who just might be "the one" for Cooper. But the member of Hope Street Church who invited Cooper to join this motley crew—an office worker who got her wedding ring stuck in a copier—is something else altogether: She's dead And her husband is suspected of murder!

The Sunrise gang jumps into action, vowing to solve this unholy mess—with God's guidance—and Cooper's snooping…

Includes heavenly recipes from Mrs. Lee's kitchen!
---
What do you think about this review?
Comments
No comments posted.

Registered users may leave comments.
Log in or register now!