"Spellbinding, heart-pounding adventure with lots of thrills and chills."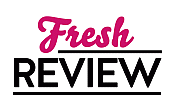 Reviewed by Tanzey Cutter
Posted November 15, 2009

Thriller Paranormal - Supernatural | Fiction Adventure
The premise of debut author Warren Fahy's FRAGMENT intrigued me so much, I had to read it. Even though it's not my usual choice of genre, I was hooked from the first page and found it almost impossible to put down. Adding to the excellent reading experience are detailed descriptions, as well as illustrations, of the unusual creatures encountered on tiny Henders Island. Not since JURASSIC PARK has this type of story held me so spellbound, and with less suspension of belief.
Learn more about Fragment
SUMMARY
In this powerhouse of suspense—as brilliantly imagined as Jurassic Park and The Ruins—scientists have made a startling discovery: a fragment of a lost continent, an island with an ecosystem unlike any they've seen before . . . an ecosystem that could topple ours like a house of cards.
The time is now. The place is the Trident, a long-range research vessel hired by the reality TV show Sealife. Aboard is a cast of ambitious young scientists. With a director dying for drama, tiny Henders Island might be just what the show needs. Until the first scientist sets foot on Henders—and the ultimate test of survival begins . . .
For when they reach the island's shores, scientists are utterly unprepared for what they find—creatures unlike any ever recorded in natural history. This is not a lost world frozen in time, an island of mutants, or a lab where science has gone mad: this is the Earth as it might have looked after evolving on a separate path for half a billion years.
Soon the scientists will stumble on something more shocking than anything humanity has ever encountered: because among the terrors of Henders Island, one life form defies any scientific theory—and must be saved at any cost.
---
What do you think about this review?
Comments
No comments posted.

Registered users may leave comments.
Log in or register now!