"A powerful medieval tale of lost love, betrayal, seduction and determination."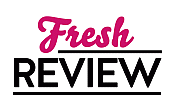 Reviewed by Mandy Burns
Posted November 9, 2009

For nine years, thoughts of his wife Kat are the only images that have kept Sir Alex de Beaumont sane in a foreign prison where he is doomed to die. After he returns home following his daring escape, he learns that Kat is to marry another man. Alex barges in on her wedding, letting everyone know he is still alive and Kat is not at liberty to wed another.
Unfortunately, Kat is not excited to see Alex. In fact, she has hate in her eyes and distain dripping from the words she speaks to him. He is determined to win her forgiveness, but he has to get through the emotional wall she's erected and deal with the fact she may love another. Alex can only hope that his plans for Kat will not be for naught when she finds out he is searching for those responsible for his imprisonment.
Lady Katherine is beside herself, the love she has for her soon-to-be husband is within her reach until her good-for- nothing, heartless dead husband shows up during her wedding. Alex arrival brings to life the pain and heartache of his betrayal when he left in the early morning after their wedding night. Kat knows his heart belongs to another, but she had put her hope and faith in believing he would learn to love her. Then he left Kat to travel to the holy lands leaving her humiliated and broken hearted. Now Alex claims he wants her back, but Kat is determined to find a way to get out of the marriage. Then Alex gives her the out she needs; he asks for one month to win her back. If he fails, he will ask the Pope for an annulment. It's a perfect plan, yet he seems sincere as he attempts to gain nothing but her forgiveness.
Debut author Angela Johnson's VOW OF SEDUCTION weaves a powerful tale of lost love, betrayal, seduction and determination. Readers will be ensnared by this endearing tale of love.
SUMMARY
Sworn to support King Edward, Sir Alex de Beaumont had to leave his new bride on their wedding night to fight in the Crusades. Captured and left to languish in a lonely prison, the warrior knight is kept alive by the memory of love - and of Lady Katherine's innocent passion as she cried out his name in ecstasy and made him her own. Upon his escape and return to England, he is shocked to find his beloved is about to marry another man...
Kat refuses to forgive him. But Alex will not be gainsaid. He vows to seduce her all over again and his searching kisses reawaken the sensual fire they once knew - until an enemy determined to destroy them both closes in. Now Alex must risk everything for the one woman whose love he wants forever...
Excerpt
A fierce cry startled Kat from a deep sleep. Drowsy and disoriented, she sat up and blindly reached for the dagger under her pillow. Her hair tumbled over her face. She shoved it back and stared into the darkness. The guttural cry came again from the antechamber, followed by the hissing sound of a steel sword being withdrawn from its scabbard.

That was when she suddenly remembered Alex was sleeping in the other room. Or had been sleeping. Kat pulled the blankets up to her neck, wondering what Alex could possibly be doing when all honest men were fast asleep? She wiggled her toes, and jiggled her legs, but unable to contain her curiosity, she pulled the bedclothes aside and slid off the bed. She crept quietly to the curtained archway and peered into the other room.

Kat gasped. Alex knelt completely unclothed amid his disheveled pallet brandishing his drawn sword. The fire shimmered golden light over his smooth muscular chest and the indentions down his taut stomach. His powerful hips and thighs flexed as he got to his feet. Unable to keep her eyes from going to his groin, she stared wide-eyed, then flushing with embarrassment, quickly raised her gaze back to his face.

But he was not looking at her. His eyes were oddly vacant, even as they darted around the room as if he expected an attack from imaginary foes.

"Alex, what are you doing?"

When he did not respond, Kat slowly approached him. "Alex," she said more loudly, sternly.

Alex turned towards her with his sword extended. She jumped back when the tip nearly sliced her stomach, her heart leaping into her throat. "Don't come any closer," he swore, his voice sounding as though slurred with sleep. "I demand you release me. I have told you numerous times I have the means to pay ransom."

Shock held her immobile as she tried to make sense of his strange behavior. Obviously he was not cognizant. He was trapped in a nightmare that held him as surely as the Saracen fortress once had. She wondered what had happened to Alex that he would be reduced to fighting demons in his sleep?

Her heart contracted at his fear. But Alex was a proud man and would despise her pity.

Desperate to do something to wake him, she ran back to her room. When she returned, she tossed the water in her basin at his head. It was a direct hit. Alex roared in outrage, shaking his doused head. Kat gasped as water splattered her thin chemise and face.

He took a menacing step towards her, his furious gaze raking her face. "What the hell did you do that for, Kat?"

"I had to do something to wake you." She motioned vaguely to his bared body, the sword dangling in his hand. Her gaze purposely avoided his groin area.

Frowning, he looked down. "Jesu," he swore. His sword clattered to the floor. He raised his gaze to her, fear replacing his anger. "My God, Kat. Did I hurt you?" He stepped forward with his arms outstretched, then jerked to a halt. A shutter fell over his eyes and his arms dropped to his side.

Kat sat the basin down on the small table by the fire. "I am fine, Alex. But I'm concerned about you. What just happened here?"

Not looking at her, Alex shrugged. "Tis naught but a waking dream," he said, his voice gruff. "I had too much wine after little sleep. You need not be worried."

Then Alex's gaze moved to her breasts. His eyes darkened. Midnight flame engulfed her. "Mayhap I spoke too soon," his voice a hoarse caress.

Kat followed his gaze. Gilded by the firelight, the dark crests of her breasts were visible through the flimsy fabric. She swore and crossed her arms over her chest, but Alex shoved them away.

"You have beautiful breasts, Kat. You need not shield them from me."

Kat turned her back on him and moved towards her chamber. "I'm going to bed. I suggest you do the same."

"Is that an invitation?" his voice wickedly amused.

At the threshold, she turned around and glared at him. Dark and ruggedly handsome, he stood naked as bold as Adam, the flesh between his legs stiff and stretching skyward. He was a large man; his tumescent shaft, long and thick, sprouted from a nest of curly black hair. Her stomach quivered in primal reaction, but she ignored it.

"Don't hold your breath or you will choke on it." Then she yanked the curtain closed on his grinning face.
---
What do you think about this review?
Comments
No comments posted.

Registered users may leave comments.
Log in or register now!