"Ending to tale of narcissistic Nate Kenny and the many people affected by his machinations"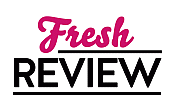 Reviewed by Patricia Woodside
Posted August 30, 2009

Multicultural Mystery | Mystery
When last we saw Nate Kenny and his ex-wife Monica, they both had been shot dead by Freddy Ford, the young hustler who was stripped of his home by Nate's egotistical machinations and whose girlfriend, having learned of Freddy's hand in things, had just aborted his baby. Knowing there was a book three in this series, I couldn't imagine what the story might be about with Nate, the main character, deceased.
As is true on soap operas, main characters don't always die, even when they're dead. Such is the case for Nate Kenny. He survives four bullet wounds and vows his revenge against Freddy who not only tried to kill him, but also left Monica in a coma and abducted his son, Nathaniel.
RM Johnson tells yet another rapid fire tale about how money—and ego—truly may be the root of all evil. All the usual suspects return, including Lewis, Monica's former lover and Freddy's best friend; Daphanie, Nate's former lover; and Tim, Nate's brother and syncophant.
Unlike the prior book, in which the ending was nothing like what I expected or wanted for these characters, MILLION DOLLAR DEMISE left me feeling more satisfied as a reader. Nate Kenny is still a narcissistic toad, but readers discover that there is one person he loves more than he loves himself, and he'll do anything for that person. Tim finally knows and uses his own mind; Freddy discovers that his intent to do good is not quite enough.
One recurring theme in this last story has to do with men willingly taking responsibility for the care and upbringing of their children, something American society and media rarely portray as a truth in the African-American community. Without giving anything away, this truth plays into the resolution of Nate's relationships with Monica and Daphanie, at least from a man's perspective. Most women will understand the origins and emotions behind the conclusion, even if they, as I do, do not agree with all aspects of it.
Another entertaining read from RM Johnson, MILLION DOLLAR DEMISE is the last book of the trilogy. But I wouldn't be surprised to hear from Nate Kenny, one of those characters readers absolutely love to hate, at least once more.
SUMMARY
The tension and suspense are ramped up to new highs in this eagerly anticipated final installment in Essence bestselling author RM Johnson's Million Dollar trilogy.
Picking up where The Million Dollar Deception left off, Freddy Ford knocks on Nate Kenny's door, storms into the house, and shoots both Nate and his ex-wife Monica. But he doesn't stop there -- before driving off, Freddy manages to escape with little Nathaniel, Nate and Monica's beloved adopted son, while little Layla sleeps upstairs.
Nate is expected to survive the brutal attack, but Monica is left in a coma, and doctors are not certain that she will ever recover. When Lewis Waters -- Freddy's best friend and Layla's actual father -- visits the hospital to see Monica, Nate bargains with him: if Lewis can get Freddy arrested, Nate will give him back his little girl.
Meanwhile, Daphanie Coleman, the woman Nate had planned to marry before he sought revenge on Monica, rushes to Nate's side with plans to get him back by making herself available to him in his time of crisis. By chance, she meets Lewis while visiting Monica's bedside, and the two devise a plan to both get what they want.
When Monica finally awakens, she opens her eyes to a world in which Daphanie and Nate are hiding an affair, Lewis and Daphanie are harboring nasty secrets, and Nate has plotted to steal another man's child in the name of revenge. Will Monica forgive Nate, whom she was about to remarry? Will she uncover the truth behind the love triangle of Daphanie, Lewis, and Nate? And, more important, can the tragic lovers escape a second attempt on their lives?
---
What do you think about this review?
Comments
No comments posted.

Registered users may leave comments.
Log in or register now!