"Fun, fast-paced sexy romance where the twists just keeping coming"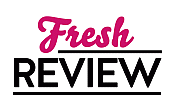 Reviewed by Patricia Woodside
Posted July 30, 2009

In ROUND THE CLOCK, the last of the Black Stockings Society series, Anna Marie is retiring from her secret life as an exotic dancer. Her real life, working a government job and living with a slacker boyfriend, is not going so well, but it's time to stop. Just as she does, she discovers that she's about to receive an inheritance, and she receives something else...an invitation to join the Black Stockings Society.
The society promises to help Anna Marie fulfill her dreams. The only thing she wants? One night with Desmond Rockwell.
Desmond is a man of secrets too. When he sees Anna Marie in her last performance, he connects with her in a way that he can't shake. Except he doesn't know her as Anna Marie, but only as her exotic dancing persona. Still, he's determined to find her.
Ms. Girard has written another fast-paced, fun read. The story jumps right off and just keeps coming at the reader. Both Anna Marie and Desmond have secrets in their backgrounds that make for interesting plot twists and keep the reader turning pages of this sexy romance.
I only wish a few more questions were answered about the Black Stockings Society, like exactly who is behind it—there are a few hints—and how it came about. But, I guess leaving these things unanswered contributes to the continued sense of mystery and leaves the door open for additional installments down the road. Nonetheless, Ms. Girard created a uniquely delicious series that will be missed.
SUMMARY
Rebel made good meets good girl gone wild…
Anna Marie has spent too long trying to please everybody else. Now, thanks to an unexpected inheritance, she's got a new lease on life. Her first step? Accepting the invitation to the Black Stockings Society. Still, the scandalous fishnets she receives in her first package must be a mistake. Anna Marie would never dare wear something so outrageously sexy to a meeting with her lawyer…would she?
In high school, Desmond Rockwell was a rebel barely aware of Anna Marie's existence, or the fact that she had a major crush on him. But he can't ignore the bold, seductive woman who has come to him seeking legal advice, unleashing a sizzling attraction that proves that some things are definitely worth the wait…
---
What do you think about this review?
Comments
No comments posted.

Registered users may leave comments.
Log in or register now!