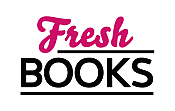 Great new reads in September
Even, May 2009
In his world, staying alive means getting even...
by Andrew Grant

Minotaur Books
Featuring: David Trevellyan
352 pages
ISBN: 0312540264
EAN: 9780312540265
Hardcover
Add to Wish List

Purchase
"When a displaced operative is suspected of murder, will he be able to clear his name?"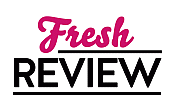 Reviewed by Eddie Munoz
Posted April 15, 2009

In Andrew Grant's debut novel, EVEN, he introduces David Trevellyan, a black operative in Her Majesty's Royal Navy. Alone in New York, David stumbles upon a crime scene and is soon the number one suspect in a murder. Abandoned by his country, David finds himself pursued by the NYPD, the FBI and someone far more dangerous with even better resources. His only connection to the life he led is Tanya, a lawyer for the Consulate, who risks her career and life to help him find the truth and clear his name.
Grant's writing is uneven and often strained. However, the pacing -- especially in the first half of the book -- is swift and keeps your attention. The narrative slows through the middle of the novel, but picks up pace and intensity near the end. Depictions of graphic torture may be difficult for some to read and do little to advance the plot. Grant, brother of thriller writer Lee Child, shows promise in this first book and I would be willing to read future installments in the David Trevellyan series.
Learn more about Even
SUMMARY
David Trevellyan is a Royal Navy intelligence operative who usually works undercover, sometimes with the approval of his masters—and sometimes not. On a seemingly normal evening, he takes a lonely late-night walk between a restaurant and his New York City hotel. A familiar huddled shape in the mouth of an alley catches his eye—a homeless man has been shot to death. Trevellyan steps forward…and a cop car arrives. A split second too late, Trevellyan realizes he's been set up.

But Trevellyan isn't worried. He's a hard man from the shadowy world of Royal Navy Intelligence. He's been in and out of trouble a thousand times before. But the NYPD quickly hands the problem to the FBI. Trevellyan is sucked deeper into the system. And the British Consulate tells him: You're on your own now, mate. With no idea who's a friend and who's a foe, he penetrates deep into a huge international conspiracy.  The price of failure will be death, and the reward for success will be redemption, both for himself and the huddled corpse from the alley. The motivation will be his cherished life-long belief: You don't get mad—you get EVEN. If Jack Reacher had a younger brother, he'd be David Trevellyan. Lee Child does have a younger brother, and his name is Andrew Grant. A remarkable debut, Even delivers on its own—a tight, fast-paced, modern thriller fueled by adrenaline and revenge.
---
What do you think about this review?
Comments
1 comment posted.
Re: When a displaced operative is suspected of murder, will he be able to clear his name?

Thanks for reading and reviewing EVEN!
I'm glad you liked the pacing; it's one of
the things I liked too.

Future books are in the offing!
(Janet Reid 2:14am May 6, 2009)
Registered users may leave comments.
Log in or register now!