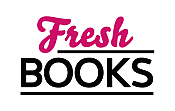 Summer Reads are HOT in July!
"Kathryn Casey's best work so far, EVIL BESIDE HER, is an exceptionally written book with evocative purpose."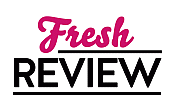 Reviewed by Jude Davis
Posted November 30, 2008

EVIL BESIDE HER, a true story, of Linda Bergman's horrific nightmare of a life started off in a neighborhood in Houston with a biological father who abused her. Becoming skeptical of men, after being raped, she was twenty before she seriously started dating. James was her first real relationship with whom she let her guard down. Her brother Gino worked with him and told Linda that he was a nice guy. Little did Gino know that James was anything but nice.

Still waters ran deep in James as he took teasing from his fellow classmates and co-workers. He never quite fit in and all but Gino had doubts about him. Still Linda at twenty one eloped with James and started her life as a military wife. Stationed in Washington, the two were away from all of Linda's family and friends. It soon became apparent that James' problems didn't lie just with the military as he was out at sea for months. His problems at home came to the forefront when reports starting coming in regarding a Peeping Tom and attempted rapes in the area of the Bergman's apartment. Matters only worsen as Linda began to suspect James of foul play.

Linda's instincts became concrete when she found his rape kit and tools and she began to fear for the women he was tormenting. Although she went to the police several times, it was to no avail. It appeared as though she was hitting her head against a brick wall as she cried out for help on their behalf.

Once again in Houston, James' behavior became more excessive and more daring. Again, Linda would seek legal help. It would not be forthcoming until many rape attempts and actual rapes caught the attention of the police. Finally, several detectives pieced together what seemed to be the workings of a seriously demented psychopath by the name of James Bergman. At last they had enough evidence to take down this devil incarnate. Angered only that he had been caught, the realization that he was not the victim never occurred to James as he now resides in jail. His time in jail is questionable as the sitting time bomb could get back out on the streets to damage other lives.

Kathryn Casey's documentation of this deranged psychopath sends chills up the spine. Her depiction is so vivid that you don't want to turn your lights off to go to bed. The fact that this monster is up for probation frightens me to death. Kudos to Ms. Casey for her excellent writing and for her desire to use her work to keep this beast in jail.
SUMMARY
Sleeping with a monster
At first, Linda Bergstrom's marriage to her husband James was idyllic. They were young and in love; he was about to enter the Navy and she was eager to start a family. But it wasn't long before the dream exploded. James became abusive and violent, prone to sudden bursts of anger, long silences, and unexplained disappearances. But Linda vowed to hold on, despite the pain and fear . . . and her disturbing suspicions about her husband's secret life.
Then, not long after their move to Houston, Texas, she made a terrifying discovery: James's hidden cache containing duct tape, a ski mask, and handcuffs. No longer could Linda Bergstrom deny the hideous truth.
The man she lived with, the man she married for love, was a dangerous psychopath. And there was no escape and nowhere to run. Because no oneŚnot her friends, the Navy, or the policeŚwould believe her.
---
What do you think about this review?
Comments
No comments posted.

Registered users may leave comments.
Log in or register now!