"A Sigh of Relief..."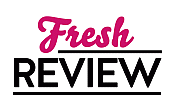 Reviewed by Tonya Callihan
Posted February 25, 2009

We've all kept little secrets to ourselves, right? But Savannah has a big secret that she can never tell Jake Barnes. He's left town anyway, so no harm. He doesn't have to know that Savannah is having his baby. And besides he left without giving her a chance to tell him.
Now years later Jake has returned home and learns about his daughter. He pushes to be a part of his daughter's life. Savannah tries to push Jake away, but for the life of her she just can't do it. She's still in love with him and secretly wants the three of them to be a family. Could Jake ever forgive her and want the same things she wants?
Amy definitely knows how to create heart-warming characters you will remember for the rest of your life. This book always made me want to read more. It's one of those plot- driven romances where you have to keep reading to find out what is going to happen or it drives you crazy. I found myself up at 4 in the morning wondering about Jake and Savannah and there daughter. What's going to happen? Will they ever put their differences aside and become a family? It's definitely a story that will make you sigh with relief once you finish reading.
SUMMARY
She never ever thought Jake Barnes would know the truth. When he left town without any warning, Savannah couldn't tell him she was pregnant. He didn't give her the chance. So now—years later—because he's back and finds out he has a child, suddenly she's the villain.… How is that fair?
Savannah Salinger raised her daughter and knows what's best for her own kid. But she can't seem to push Jake away, and having the infuriating man so close…so close to her…stirs up all those feelings she thought were buried as deep as the secret she swore she'd never tell.
---
What do you think about this review?
Comments
No comments posted.

Registered users may leave comments.
Log in or register now!