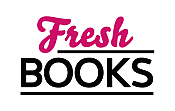 New Year, Great Reads for January
"Finding Mr. Right is tough in any cultural society -- including India."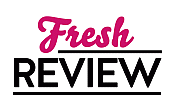 Reviewed by Katherine Petersen
Posted February 6, 2009

Aisha Bhatia works as a guest relations manager at the Grand Orchid, a five-star hotel in New Delhi. She tolerates her job but hates her boss, a not-so-uncommon occurrence. But at 29, Aisha remains unmarried, which seems more of a tragedy in India than in the U.S., and is a fact her mother continually points out and will stop at nothing to rectify. Part of Aisha feels the urge to find a husband, but part of her realizes she doesn't know what she wants.
Aisha knows that as one grows older, the husband pool becomes smaller. Then she meets Karan Verma, a businessman in New Delhi from New York, who represents everything she's looking for in a husband. Some interesting circumstances surround their first two meetings, so it's unclear if Aisha is everything Karan wants. As Aisha becomes more unsure of what she wants, she may remain single after all.
ALMOST SINGLE, Advaita Kala's debut novel, will ring true for many women. After all, finding Mr. Right is a difficult task, no matter the country. She has sprinkled the novel with wit as Aisha cruises from mishap to mishap, from toilet papering a car to -- well, you'll find out. She's a sympathetic character with flaws like the rest of us. Aisha says she's large, but won't reveal a number and fudges statistics on the dating site where she and Misha register. But even without a husband, she's not lonely with two wonderful best friends, Misha and Anushka, with whom to commiserate.
Kala gives good descriptions of some Mr. Wrongs, both past and present, but Karan Verma didn't have as much depth as I would like to have seen. Other characters come to life well including Aisha's smarmy boss, her mother with her marriage obsession and a rival for Karan's attention. The author has a crisp writing style and provides explanations for most of the Indian terminology. She has taken the advice of many writers in creating a tale about what she knows, working in the hotel industry herself. While this book didn't inspire an emotional reaction, overall it's a sweet, endearing tale of friendship, love and getting to know oneself.
SUMMARY
In a city where old is meeting new, daughters are surprising mothers, and love is breaking all the rules, this heartfelt and wickedly funny cross-cultural debut novel introduces a smart, irreverent young woman searching for independence and matrimony in a culture bound by tradition.

Between elegant soirees and the occasional mortifying mishap, Aisha Bhatia's job as guest relations manager at New Delhi's five-star Grand Orchid Hotel is intermittently fabulous—she certainly knows her wines and cheeses. But despite a life filled with good friends and first-class travel accommodations, the fact is that not many twenty-nine-year-old women in India are single—as Aisha's mother never fails to remind her. Somewhere a clock is ticking, though as far as Aisha is concerned, it can be cheerfully drowned out by laughter over a champagne brunch. Yet when the handsomely chiseled Karan Verma arrives from New York, Aisha experiences an unexpected attitude adjustment. Karan is everything she's ever wanted…that is, if she actually knew what she wanted. Is it possible that she's about to find out?

Savvy, sexy, and unforgettable, Almost Single tackles the loving, exasperating tug-of- war between mothers and daughters, traditional customs and contemporary romance—and what happens when a modern Indian woman is caught in the middle.
---
What do you think about this review?
Comments
No comments posted.

Registered users may leave comments.
Log in or register now!