"A quick-paced, detailed medical thriller."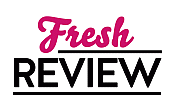 Reviewed by Vicky Gilpin
Posted January 15, 2009

With long hours, dueling egos, political and financial finagling, and intricate levels of hospital hierarchy, the medical profession can be challenging. However, Eli Branch had no suspicion that some of the challenges he'd face would involve personal and professional danger. In a new position, Eli quickly discovers that not all of his peers and superiors have his best interests in mind.
After assisting on the surgery of a man he knew when he was a child, Eli finds his attention divided by an unusual but familiar device seen during the surgery, his own research, the beautiful but professional Meg Daily, his suddenly rapidly diminishing professional ambitions and his institution-bound brother. After investigating with Meg some unusual cells found on the device, strange invitations from a wealthy corporation and increasingly threatening events at the hospital, Eli has to discover the connections among situations he had previously assumed were unrelated.
A fast-paced novel, RUPTURE will appeal to those readers with interest in medical intrigue.
Learn more about Rupture
SUMMARY
Well on his way to realizing his dream of becoming a successful surgeon-scientist, Eli Branch seems destined for academic stardom. After years of research, Eli is on the cusp of a groundbreaking discovery that could light the way for the future. But, as Eli will soon learn, today's medicine has a dark side.
While investigating the suspicious death of one of his patients, Eli uncovers an elaborate web of lies spun by his late father, a longtime professor of anatomy at Mid-South Medical College in Memphis. Instead of finding answers, Eli only finds more questions-and more victims, each meeting a sudden, violent end.
Eli joins forensic pathologist Meg Daily to find a common thread among the victims. As they piece together the chilling puzzle, Eli and Meg plunge headfirst into the world of deadly medicine-a world way too close to home.
Trapped in the paradox of ending one life to save another, Eli and Meg find that in this life-or-death race against time, one false step could be fatal.
---
What do you think about this review?
Comments
No comments posted.

Registered users may leave comments.
Log in or register now!