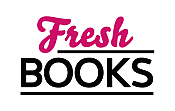 Finish off the year with great December reads
"Stunning addition to this erotic paranormal series."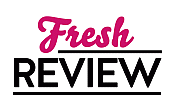 Reviewed by Sheila Graves
Posted December 27, 2008

Romance Erotica Sensual | Paranormal
Mona Lisa is the first Monere Queen of mixed blood. Descended from the moon, the Monere draw their strength and long lifespan from the moon. Once a month, her people gather around her as she draws the moon's power and sends it out to them so they can bask in the powerful light. Mona Lisa is also the mate of Halcyon, the Crown Prince and ruler of the demon dead, which makes her the High Lady of Hell.
However, life takes a definite turn for the worse when, while basking in the moon's light with her people, she is sucked down into Netherhell, the lowest level of hell where even Halcyon dares not go. Once there, you're there forever. Unless she can be found and rescued, she is surely damned, as is everyone in Netherhell. And even if by some miracle she gets rescued, she may no longer have her power of basking because Netherhell changes everything.
MONA LISA DARKENING was much anticipated by this reader and is Sunny's newest installment in her Children of the Moon series. Powerful, richly dramatic and gripping with intense visuals and strong personalities, MONA LISA DARKENING pulls you in at once and holds you in its claws to the very end. A good read.
SUMMARY
On the vernal equinox, Mona Lisa is taken against her will to NetherHell, the cursed realm of the damned. In this place, she will be torn from both within and without by desire, love, and ecstasy. And when her first love crosses the boundaries of the world to rescue her, she must choose her own destiny—before others choose it for her.
---
What do you think about this review?
Comments
No comments posted.

Registered users may leave comments.
Log in or register now!