"Rich characters and a gripping plot make this an excellent romantic thriller."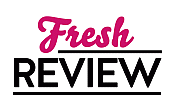 Reviewed by Suzanne Tucker
Posted November 15, 2008

There must be some terrible mistake. Kira Douglas, an investigative reporter for the Atlanta Observer, wants to be the kidney donor for her dear mother who's on dialysis and quickly running out of time. But the lab results come back, once again, with the same results. Not only are they not a match, they aren't even blood relatives. Kira is not her mother's biological daughter. If she isn't Kira Douglas, who is she? More important, who would save her mother? Kira contacts a friend, a former police lieutenant who's opened a small investigative agency, for help. Kira has hope -- it's all she has.
They find a name -- Leigh Howard, a woman born at the same hospital within a few minutes of Kira who looks remarkably like her mother. Leigh, who grew up a lonely child, is an Atlanta socialite whose family is prominent and wealthy. Her late grandfather was principal owner and president of a large conglomerate. Leigh survived a car accident that took her parents' lives. She watched them die as she struggled to live. Now some reporter has brought it all back again. Someone wants part of her family's legacy. Just like her ex- husband; like her former fiancé. Surely her good friend Max will know what to do.
Max Payton grew up in the foster care system. Now as the attorney for Leigh and her entire fortune, he owes his success and all he has to her late grandfather, the only man who ever believed in him. Max will do his best to help Leigh sort everything out. But Max does not bargain for the strong attraction he feels when first meeting Kira Douglas -- and she for him. Time is running out and storm clouds of danger roll in through the investigation. It's getting ugly. It's getting deadly.
BEHIND THE SHADOWS is the latest suspense thriller by Patricia Potter, a gifted storyteller. She weaves together a gripping plot with rich characters giving us a very satisfying read. If you like a good mystery, this one is pure bliss.
SUMMARY
In a race against time to save her mother's life, Kira Douglas is stunned to discover that the woman who raised her is not her biological mother. Kira was switched at birth by someone with a mysterious motive. Untangling the clues, Kira finds herself face to face with a handsome, ruthless man who is either Kira's darkest nightmare — or her greatest destiny.
---
What do you think about this review?
Comments
No comments posted.

Registered users may leave comments.
Log in or register now!