"Watch out for this unforgettable pair of tough and dangerous cops in New York City."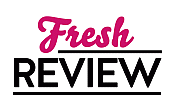 Reviewed by Vicky Gilpin
Posted October 15, 2008

Mystery Hard Boiled | Thriller Police Procedural | Suspense
What happens when circumstances pair two cops with questionable methods from two different countries as partners in the NYPD? Answer: it does not turn into anything like a lighthearted buddy action romp from Lethal Weapon.
Michael O'Shea, a member of Ireland's police force, is pure ambition; he uses brains, skills and underhanded strategies to get sent to New York in a police exchange program. He may be a rookie, but he has no intention of getting treated like one in any department.
Kurt, known as Kebar for his formidable use of the lethal K- bar in the line of duty, is not the grizzled veteran with a heart of gold of movie stereotypes; he has an aggressive nature he uses to obtain his own goals from the badge, and he does not want to be tripping over somebody fresh off of the boat.
ONCE WERE COPS is all about action and cause and effect. This book is for the reader who wants a down-and-dirty, plot-based story that doesn't waste any time and keeps the surprises coming.
SUMMARY
Michael O'Shea is a member of Ireland's police force, known as The Guards. He's also a sociopath who walks a knife edge between sanity and all-out mayhem. When an exchange program is initiated and twenty Guards come to America and twenty cops from the States go to Ireland, Shay, as he's known, has his lifelong dream come true--he becomes a member of the NYPD. But Shay's dream is about to become New York's nightmare.
Paired with an unstable cop nicknamed Kebar for his liberal use of a short, lethal metal stick called a K-bar, the two unlikely partners become a devastatingly effective force in the war against crime.
But Kebar harbors a dangerous secret: he's sold out to the mob to help his sister. Her rape and beating leaves her in a coma and pushes an already unstable Kebar over the edge just as Sheaís dark secrets threaten boil over and into the streets of New York.
---
What do you think about this review?
Comments
No comments posted.

Registered users may leave comments.
Log in or register now!