"Captivating start to an erotic, mystical, futuristic world full of excitement and intrigue."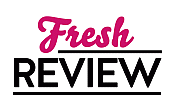 Reviewed by Mandy Burns
Posted October 15, 2008

Fantasy | Romance Paranormal | Erotica Paranormal
The day Cenda lost her beautiful daughter she unknowingly received the gift of flame from the Lady herself. Unfortunately, she's unable to control the fire burning within her. While teaching her the craft, Purist Matthaeus is doing all he can to keep Cenda from being a danger to anyone. One evening, Cenda's friend Krysanthe persuades her to attend a performance of the new troupe performing at the local theater. At the first note of the harp, Cenda connects emotionally with the hypnotic and sensual musician who instantly takes her breath away.
The Technomage Primus of Sybaris decides to commission Grayson of Concordia to kidnap a woman who they believe has great potential to assist in warfare. Her ability to control the element of fire must be tested and reproduced for maximum destruction. In return for her capture, Grayson will receive what is needed to rid him of his long-time shadow and nemesis Shad. Luring his prey to the local theater is very simple, as is seducing her, but actually spending time with Cenda creates obstacles Grayson is unsure he can avoid, especially if she begins to accept him for who he really is.
Denise Rossetti creates an erotic, mystical, futuristic world full of excitement and intrigue, promising even more adventure in the next book in this thrilling series. This is a great read!
SUMMARY
A sizzling new fantasy series from a hot new talent.

Some are drawn to the light. Some are drawn to the dark. Some desire both…

Grayson of Concordia, known on countless worlds as the Duke of Ombra, is a mercenary, a sorcerer of shadows—a man whose soul is consumed by darkness. For Gray, the bleak savagery in his heart is manifest in an entity he calls Shad. He has long resisted Shad's enticements, but when he is hired to kidnap a fire witch, he seizes the chance to restore his soul—no matter the cost.

Cenda's heart is ash. Since the death of her precious baby daughter, life has lost all meaning for the fire witch. Slowly, she has worked to master her powers and go on living. But when she encounters Gray, her will is no match for her desire. But her love may not survive the terrible discovery of Gray's betrayal…
---
What do you think about this review?
Comments
No comments posted.

Registered users may leave comments.
Log in or register now!