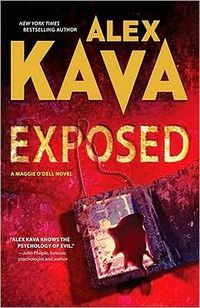 Exposed, October 2008
Maggie O'Dell mystery
by Alex Kava

MIRA
Featuring: Maggie O'Dell
320 pages
ISBN: 0778325571
EAN: 9780778325574
Hardcover
Add to Wish List

Purchase
"Alex Kava bases her exhilarating tales on spine-tingling catastrophes that could truly happen . . ."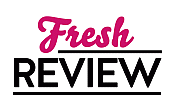 Reviewed by Betty Cox
Posted October 7, 2008

Thriller Psychological | Suspense Techno
FBI criminal profiler Maggie O'Dell and her superior, Assistant Director Cunningham believe that a box of donuts delivered to their office is tainted after they find a note in the box from someone calling himself God and warning there will be a crash at 10 AM. Believing the crash refers to a bombing, Maggie and Cunningham notify both the bomb squad and the SWAT team to meet them at the address given. Normally Maggie would be accompanied by her partner, R.J. Tully, but Tully is late to work this morning due to a family problem. His tardiness probably saved his life as he adores chocolate donuts.
Maggie and Cunningham walk into a bad dream scenario at the crash site that quickly turns into a horrifying nighmare. A young child has been left to her own devices while her mother lies dying in the bedroom. The two FBI agents have exposed themselves to a deadly virus and are immediately quarantined at a biosafety containment hospital isolation ward. Maggie's only contact with the outside world is with Colonel Benjamin Platt, M.D., of the U.S .Army Medical Research Institute of Infectious Diseases.
Tully and his temporary partner, Gaza, are working around the clock hunting for a serial killer who uses a deadly virus to do his dirty work. There have been reported similar illnesses and deaths in other parts of the country. It is Tully's daughter, Emma, who finds a clue to the killer, and indicates that Tully is a targeted victim.
Maggie examines her life and her inability to develop personal relationships. Nick Morrelli is back and actively pursuing Maggie, but alas it looks like another man is now in her life and she is open to giving her heart to him.
The pace never slows in this truly exciting and mesmerizing thriller. Alex Kava bases her exhilarating tales on spine- tingling catastrophes that could truly happen, and the events laid out in EXPOSED could be tomorrow's headlines.
Learn more about Exposed
SUMMARY
Agent Maggie O'Dell and Assistant Director Cunningham believe they're responding to a threat made at Quantico. Instead they walk into a trap. Before they realize it, they've both been exposed to a killer who can strike at anyone, at any time, and no one can predict who might be next…until it's too late. The killer's tactics suggest he's an aficionado of criminal minds. He uses bits and pieces from those he admires: a phrase from the Beltway Snipers, a clue from the Unabomber, a delivery method similar to the Anthrax Killer. His weapon is a deadly virus, virtually invisible and totally unexpected. His victims appear to be random but, in fact, they are chosen with a revengeful precision. The vaccine is limited and untested.
Maggie knows dangerous minds—from hauntingly perverse child predators to cunningly twisted serial killers. Now she faces a new opponent from inside an isolation ward at a biosafety containment hospital. Maggie must help Agent R. J. Tully find clues to catch the killer—while waiting to see if the deadly strain is already multiplying in her body. With every new exposure there's the potential for an epidemic. And Maggie knows she and Cunningham may not live long enough to discover who is the deadliest, most intelligent killer they've ever profiled.
---
What do you think about this review?
Comments
No comments posted.

Registered users may leave comments.
Log in or register now!