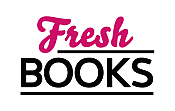 New Year, Great Reads for January
"The Fourth Installment in the Demon Hunting Soccer Mom Series!!"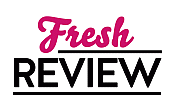 Reviewed by Rachael Dimond
Posted October 7, 2008

Kate Connor is not your typical housewife. She leads a secret life as a Demon Hunter and only a select few people know the truth. Unfortunately, Kate's husband Stuart isn't one of them and it's getting awfully hard to find new hiding spots to hide the demons until they can be properly disposed of.
Kate has an Easter party to plan but demons and zombies keep showing up in her backyard! When she isn't planning a party, volunteering for the PTA, or helping out her church, she has to also work on her daughter Allie's training to become a Demon Hunter.
However, it's Kate's former husband Eric, now known as David, who is really becoming a problem for Kate. After bringing him back from the dead, his soul now resides in a man named David, a teacher at Allie's school. Kate is conflicted over her feelings for David and tries to keep him hidden from her husband. There's no way Kate could explain to Stuart that she's a Demon Hunter and that her former husband is back from the dead! Or can she?

Lately, Kate is constantly dodging demons wherever she goes. Kate along with her daughter does some research and they discover that a former enemy is back and has catastrophic plans to take over San Diablo, California with zombies. It is up to Kate to figure out how she will defeat them before the prophecy comes true.

Time is ticking away and Kate, David, and Allie are lost for answers but if they don't act quick they won't be alive to talk about it. Will Kate and David be able to defeat their enemies or will this story end in another death?

DEJA DEMON is the fourth installment in the Demon Hunting Soccer Mom series. This was the first book that I've read in the series but everything was nicely recapped so I was able to fully understand prior events.
DEJA DEMON had a little bit of everything that I like in a book. There's romance, humor, suspense, adventure, paranormal elements, chick lit, and mystery. Overall, I loved this book and would recommend it to paranormal readers who want something fun and different to read.
SUMMARY
Between attending gala fundraisers for her husband's political campaign, training her teenage daughter to wield a crossbow and a stiletto, pottytraining a toddler, and her increasingly complicated personal life, Kate Connor hardly has time to prepare for the impending chaos of a neighborhood Easter party that has her enslaved to dying hundreds of hard-boiled eggs.

Keeping the local kiddos in line will take all of Kate's skills as a mother and demon hunter, just when she'll need them the most. The High Demon Goramesh has returned to San Diablo—this time with a full-blown army of the undead and a powerful demonic ally. Once again, it's up to Kate to save the world. Good thing she can multi-task...
---
What do you think about this review?
Comments
No comments posted.

Registered users may leave comments.
Log in or register now!