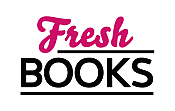 Summer Reads are HOT in July!
"A desperate fight for survival..."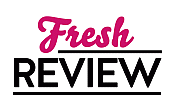 Reviewed by Jennifer Vido
Posted October 6, 2008

Fiction Inspirational | Romance Historical
As the dying embers slowly fade away, all that is left of Benevolence, an American World War II hospital ship, is a handful of survivors fighting for their lives. Among the select few is Joshua, the brave captain who blames himself for not being able to save the men and women entrusted in his care. A handful of others, including his wife Isabelle and her younger sister, Annie, barely manage to escape due to the bravery of one man, Akira, a Japanese prisoner of war.

Akira spent countless hours in the hands of his captors as his wounds were slowly healing. Annie, a compassionate nurse, who put racial prejudices aside to care for the enemy's wounded, attends to Akira day in and day out. When their ship is taken by surprise and mercilessly blown to pieces, Akira does the unthinkable. He puts his own life in danger in order to save the woman whom he has grown to love. With no other options, Akira and Annie must face the uncertainty of their future along with the remainder of the shipwrecked survivors. With barely any supplies except for what has washed ashore, this group is willing to do whatever it takes in order to survive. Banding together, they look for any shred of hope as a sign that they will one day return home to be with their beloved families. Yet unbeknownst to the castaways, one of their own has a secret that threatens to destroy them all. As the traitor plots his evil revenge, the sole survivors are forced to face the inevitable. Time is running out and the enemy is rapidly closing in.

BESIDE A BURNING SEA is the second novel by newcomer John Shors who transports his readers to exotic locales through his exquisite prose and non-stop suspenseful action. Like his debut novel, BENEATH A MARBLE SKY, Shors once again blends just the right touch of history and romance to create the ultimate love story. Beautifully descriptive and painstakingly romantic... Shors sails high above the uncharted seas.
SUMMARY
From the author of Beneath a Marble Sky comes an inspiring new novel of a man and a woman from different worlds whose love is put to the ultimate test as they struggle to survive an extraordinary set of circumstances.

One moment, the World War II hospital ship Benevolence is patrolling the South Pacific on a mission of mercy—to save wounded American soldiers. The next, Benevolence is split in two by a torpedo, killing almost everyone on board. A small band of survivors, including an injured Japanese soldier and a young American nurse whom he saves from drowning, makes it to the deserted shore of a nearby island.

Akira has suffered five years of bloodshed and horror fighting for the Japanese empire. Now, surrounded by enemies he is supposed to hate, he instead finds solace in their company— and rediscovers his love of poetry. While sharing the mystery and beauty of this passion with Annie, the captivating but tormented woman he rescued, Akira grapples with the pain of his past while helping Annie uncover the promise of her future. Meanwhile, the remaining castaways endure a world not of their making—a world as barbaric as it is beautiful, as hateful as it is loving.

With the blend of epic storytelling and emotional intensity that distinguishes him as a unique talent, John Shors reveals a powerful story of redemption focusing on unlikely lovers, heroes and villains, and war-torn countries—all, in their own ways, fighting to survive.
---
What do you think about this review?
Comments
No comments posted.

Registered users may leave comments.
Log in or register now!