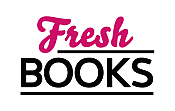 Summer Reads are HOT in July!
"PI Louis Kincaid becomes involved in a complex missing-persons cold case."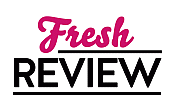 Reviewed by Lenore Howard
Posted July 19, 2008

Thriller P.I. | Mystery Private Eye
A possible break in a cold case brings P.I. Louis Kincaid from sunny Florida to chilly Michigan, where he faces not- so-pleasant memories from his college days and early experiences as a cop. His memories aren't nearly as disturbing as those of a traumatized young girl, Amy Brandt, however. Her seemingly random visions and nightmares may hold the key to a longstanding missing- persons case. But are they actual memories or products of the vivid imagination of an abused child?
A sociopath named Owen Brandt, Amy's father, is the main suspect in the disappearance of Amy's mother, Jean, who was Owen's wife. He claims Jean ran off. A woman's skeleton unearthed in Owen's barn suggests otherwise until tests reveal that the skeleton isn't Jean's. Then why does Amy seem to recall clear details about a murder in the barn? Now Kincaid is investigating two mysteries with the help of his lover, Joette "Joe" Frye, an undersheriff in a nearby community, as well as a driven local police detective who was in love with Jean. Louis finds himself facing some ghosts from his own past, as well as figuring out his still- evolving relationship with Joe. As for Joe, she begins the case as a favor to Louis, but finds herself drawn to the haunted little girl who seems to completely trust her for protection.
This book is part of a series featuring Louis Kincaid and Joe Frye, and although I had never read the first book, I was immediately drawn into the story. Amy is intriguing, remaining somehow innocent and sweet-natured despite the abuse she's suffered and the horrifying visions she has, which are themselves a mystery. Louis is an interesting character with a complex back story, some of which is explored in this book. His relationship with Joe is also unsettled, although they can set their personal lives aside to focus on the investigation. I will definitely be looking for more from P. J. Parrish, and I don't think fans will be disappointed if this book is any example of the quality of this series!
SUMMARY
Dig up the past. Pay the price. With one phone call from a man he barely recalls meeting years ago, South Florida detective Louis Kincaid heads to the Michigan town of his college days to reopen a disturbing cold case -- and finds himself confronting his own painful past secrets...secrets that risk his future with the woman he loves, detective Joe Frye.
Ann Arbor police detective Jake Shockey wants Kincaid's help in the case of Jean Brandt, who went missing nine years ago -- and whose husband, Owen, has since been paroled. Now, Owen Brandt's girlfriend appears to be at risk, and Shockey is desperate to get involved. Kincaid soon unearths the deeply personal reasons why...and with Joe Frye assisting, Kincaid links yesterday's jealousies with today's potentially lethal vengeance. It's only a matter of time before one will win out over the other -- and before Kincaid's own shattering revelations will be forced out into the light of day.
---
What do you think about this review?
Comments
No comments posted.

Registered users may leave comments.
Log in or register now!