"A horrific example of what evil could do to all of us."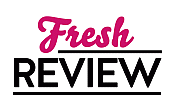 Reviewed by Sabrina Marino
Posted June 16, 2008

Hayden Duke accepts a short term contract job for Marin Design Engineering (MDE) in San Francisco. Before he signs the contract, he learns that one of the employees has committed suicide. This causes concern, but life is good and his college buddy, Shane, referred him and will be his supervisor. When Hayden sees the lifestyle in which Shane lives, he wants more. However, shortly after Hayden starts working on the project, Shane contacts him by e-mail and sends a document to him with implicit instructions not to open it nor tell anyone else he has it.
When Hayden calls Shane, he realizes that Shane is not himself and rushes to his house. After a fight, Shane runs out of the house, jumps in his car and speeds away. By the time Hayden catches up to Shane, he's rigged a rope high on a bridge and commits suicide right before Hayden's eyes. His last words are that he's done something unforgivable and must die.
The police suspect Hayden in Shane's death and that drugs are involved. Hayden returns to his home to find that someone has broken in and stolen his computer and other electronic equipment. Soon after, he discovers that his sweet contract is less than sweet, and there's more going on at MDE than anyone might think.
When Shane's sister, Rebecca, arrives for his funeral, Hayden realizes he's the only connection to Shane that Rebecca. Hayden promises her he will find out what happened to Shane because he knows Shane was not a drug user. Hayden decides he doesn't want to work for MDE, but before he meets with his boss, disaster strikes.
Another employee at MDE contacts Hayden and Rebecca to warn them that they are not safe. Less than 24 hours later, this man commits suicide, too. They are in danger, but Hayden doesn't know anything that could get him killed. However, someone knows that he has the documents Shane sent him and that someone won't stop until all loose ends are tied up.
Simon Wood never disappoints. I figuratively devoured his other two books and awaited WE ALL FALL DOWN with equal excitement. This author has the gift of writing thrilling and chilling stories that captures readers and leads them through an intricately planned plot full of truly nefarious antagonists with horrific goals. From the shocking introduction to the rewarding completion, Wood's storytelling is tremendous.
SUMMARY
Hayden Duke is a young man on the fast track. He's just signed on with Marin Design Engineering to work on a very high-level government project. But just before Hayden started, one of MDE's employees committed suicide. And he's not the only one. Is it the pressure? Or is there some other connection? Has Hayden Duke just put himself on the fast track to an early death?
---
What do you think about this review?
Comments
No comments posted.

Registered users may leave comments.
Log in or register now!