"Diligently researched and meticulously written ."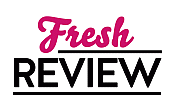 Reviewed by Jude Davis
Posted February 14, 2008

In 1980, times were different. The church and police in Toledo, Ohio had a strong Catholic bond. Priests were representatives of God and seen as Godly men. When a seventy --one--year--old nun was found murdered in the sacristy of the hospital chapel, one would have thought that the police would have been biting the bullet, so to speak, to find her killer. Problem was that the main suspect was Father Robinson, one of the presiding priests for said hospital. Doors were shut, case was closed, and the victim was buried without justice being served.
Father Robinson went into hiding as did his records "serving his time" with the church. Twenty three years later, priests were being viewed as humans, not gods among people. Satanic cults had been exposed. Research and technology was more advanced. TV and news had been sensationalized. People wanted justice. Once again, Father Robinson's name came into the public eye. This time it was in accordance with a satanic cult. Fingers were pointing to him and other Toledo priests for criminal activities that had been earlier unheard of. Minds began to turn, clues began to make sense, people began to demand answers for the unsolved mystery of Sister Margaret Ann's brutal murder. It now took a ritualistic twist, and just like in the Bible -- Satan won the battle, but God won the war. Father Robinson, now frail and unemotional, was convicted for the murder of Sister Margaret Ann, and is currently serving his time now in the big house -- not God's house that is.
Fred Rosen's WHEN SATAN WORE A CROSS was one of the most chilling books I have ever read. The depiction of the suspect and all of the events of the time from the eighties up to now was immaculately documented to give an understanding of the mindset of the people. Included in his research was background information regarding the Catholic religion that was pertinent for the understanding of motives behind even the slain nun's obsessive behavior which lead to the ease of predictability for her slayer. Shocking and chilling, Rosen's accurate depiction of the murder of Sister Margaret Ann is brought to life among the pages of his brilliantly written book. A must read for true crime fanatics, as well as anyone else who loves to have justice served.
SUMMARY
In 1980 in Toledo, Ohio�on one of the holiest days of the church calendar�the body of a nun was discovered in the sacristy of a hospital chapel. Seventy-one-year-old Sister Margaret Ann had been strangled and stabbed, her corpse arranged in a shameful and stomach-churning pose. But the police's most likely suspect was inexplicably released and the investigation was quietly buried. Despite damning evidence, Father Gerald Robinson went free.
Twenty-three years later the priest's name resurfaced in connection with a bizarre case of satanic ritual and abuse. It prompted investigators to exhume the remains of the slain nun in search of the proof left behind that would indelibly mark Father Robinson as Sister Margaret Ann's killer: the sign of the Devil.
When Satan Wore a Cross is a shocking true story of official cover-ups, madness, murder and lies--and of an unholy human monster who disguised himself in holy garb.
---
What do you think about this review?
Comments
No comments posted.

Registered users may leave comments.
Log in or register now!