"Another thrilling, action-packed adventure for Lang Reilly!"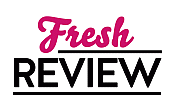 Reviewed by Shayne Sawyer
Posted February 13, 2008

Thriller Arcane | Suspense Arcane
With help from an old friend, Lang Reilly learns from a recently discovered ancient document that a biblical people had a weapon to rival 21st century weapons. And this ancient technology has found its way into the hands of fanatics in the Middle East. As Lang races across continents searching for answers, he leaves a trail of dead scientists and scholars in his wake -- and Scotland Yard hot on his trail.
Gregg Loomis is fail-proof. This new release in the ongoing adventures of Lang Reilly is enthralling. Loomis has spun an intriguing, mysterious web of events that will capture and hold your attention to the thrilling end.
SUMMARY
A scientist in Amsterdam—murdered. Another scientist in Atlanta—murdered, and his journal stolen. At first Lang Reilly seemed to be the only connection. After all, both scientists worked for his foundation. But when someone took a shot at Lang to scare him away, it only made him more determined to find the truth.
Lang's search will lead him along a twisted trail to Brussels, Cairo, Vienna, Tel Aviv…and deep into the secrets of the past. What's the connection between the murdered scientists and an ancient parchment, recently unearthed? What revelations does it contain, and what powerful group is willing to kill to make sure its secrets remain hidden? With the balance of power in the Middle East at risk, Lang has to stay alive long enough to find the answer to a mystery that has puzzled historians for centuries.
---
What do you think about this review?
Comments
No comments posted.

Registered users may leave comments.
Log in or register now!