"A touching, inspirational and realistic look at dealing with death."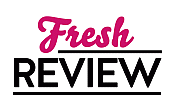 Reviewed by Kay Quintin
Posted February 13, 2008

Women's Fiction Contemporary | Contemporary Women's Fiction | Fiction Inspirational
Honor Maddox arrives on the beach of St Anne's Isle, South Carolina, after taking pills in an attempt to end her life. When Willa and Ruby, two black nannies, find Honor, they take her to Miss Blondell, a black woman with knowledge of the art of healing. After stabilizing Honor, the women deliver her to Anne, better known as the Duchess, at her impressive older home that appears as a mansion to Honor.
Duchess is still living in the past after the loss of her twin children, her husband and a much-loved pet. Duchess and Honor begin the process of healing each other. With each effort made by one to heal the other, both gain comfort and a degree of peace. Just as Honor is getting her life together by painting, she becomes ill, but chooses to ignore it. She reminisces about the secrets she's kept from her sister, Alice, when they were growing up and begins to write letters to Alice about her regrets, hopes and dreams.
Later, as Honor is dying of breast cancer, Alice is called to the hospital. With Honor having only a few lucid moments, the letters are given to Alice to read. The contents of the writings force Alice to re-evaluate her own life, as well. The sisters deeply love each other and have always been there for each other. After Honor's death, Duchess also reveals some critical secrets about her past and her connection with the sisters.
The incidents depicted between the sisters at the hospital are very touching, revealing and self-examining. Having just been through a deathbed cancer experience with my brother, I believe Nicole Seitz has taken the reader through a very realistic journey of the process of dying. The true value of love between siblings and the importance of the belief in God is strongly portrayed. This story is well-written and keeps the interest of the reader.
SUMMARY
Set in the South Carolina Sea Islands, Nicole Seitz's second novel follows the stories of two sisters. One is seeking to recreate her life yet again and learns to truly live from a group of Gullah nannies she meets on the island. The other thinks she's got it all together until her sister's imminent death from cancer causes her to re- examine her own life and seek the healing and rebirth her troubled sister managed to find on St. Anne's Island.
"This is another thing I know for a fact: a woman can't be an island, not really. No, it's the touching we do in other people's lives that matters when all is said and done. The silly things we do for ourselves--shiny new cars and jobs and money--they don't mean a hill of beans. Honor taught me that. My soul sisters on this island taught me that. And this is the story of true sisterhood. It's the story of Honor, come and gone, and how one flawed woman worked miracles in this mixed-up world."
---
What do you think about this review?
Comments
No comments posted.

Registered users may leave comments.
Log in or register now!