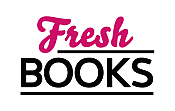 March Books to ROAR over!
"Engaging love triangle between broke wedding videographer, her ex-husband and his fiance..."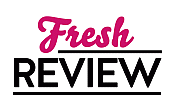 Reviewed by Kate Garrabrant
Posted January 14, 2008

Tish Gallagher is a budding wedding videographer who has a small problem. Tish loves to spend money like it is going out of style. Her credit cards are maxed to their limit and she doesn't even have enough money to buy food. She'd rather buy expensive shoes and clothes than save her money. This problem of hers was the one reason she ended up divorced from the love of her life, Shane. But things are starting to look up as she gets a call from the President of the United States' daughter, Elysee Benedict, who wants her to film her wedding. Tish is over the moon but she quickly comes back to Earth as she finds out that Elysee's fiance is her ex-husband Shane! Shane Tremont is a secret service agent for the president and his daughter. As Elysee is giving a speech, he saves her life. The next thing he knows is that he is asking her to marry him. Elysee is the polar opposite of his ex-wife Tish, whom he has still not gotten over. He can't forget the first time they met and the passion they shared. He also doesn't expect Tish to film his wedding. But Tish seems fine with the way things are, even though he can't help but wanting to be with her every minute. As Tish and Shane try to work out their feelings, Elysee is dealing with some secrets of her own. There is also someone close to Shane, Tish and Elysee that wants to harm them and it is up to Shane to investigate and keep these two special women in his life safe. But Shane feels guilty because he can't get Tish out of his system. Tish can't help but lust after Shane and Elysee, well, she is starting to see her new bodyguard in a new light. ONCE SMITTEN, TWICE SHY is a cute and endearing novel of lost love, trust and everyday problems including money issues and marriage. Tish is a bit eccentric and lives in the moment. Shane is very much steady and even though he lives for the excitement of being a secret service agent, he wants his personal like to be a bit more subdued. Elysee is also very sweet and so idealistic that I really felt for her, especially when she realizes Shane and Tish still very much love each other. Lori Wilde can write very engaging and quirky romances and ONCE SMITTEN, TWICE SHY is one of them. For an overall good read with some suspense to boot, ONCE SMITTEN, TWICE SHY is a definite crowd pleaser and one to pick up.
SUMMARY
Legend claims this antigue Irish wedding veil can grant your heart's deepest desire.But be careful what you wish for...Wedding videographer Tish Gallagher is at the end of her rope.Her business is about to go bust.She's just spent her last buck on nonreturnable (but oh so fabulous) shoes.And her most sustainable relationship is with a pint of Haagen Dazs.So she makes a wish on the lucky wedding veil to get out of debt...and sees the man she never stopped loving, her ex-husband, secret service agent Shane Tremont.Sure, their chemistry was off-the-charts sizzling hot, but their clashes were legendary, and no amount of longing will change that.When her dream job of recording the first daughter's wedding appears out of the blue, Tish knows it's her only shot to get out of the red.Just one teensy glitch:Shane is the groom.From the moment they see each other, she knows nothing's changed--the same old black magic is still between them, as irresistible and potent as ever.But he's promised to another and Tish has been burned before.Will she always be...ONCE SMITTEN, TWICE SHY?
---
What do you think about this review?
Comments
No comments posted.

Registered users may leave comments.
Log in or register now!