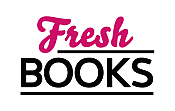 Summer Reads are HOT in July!
"A chilling venture into the beginnings of forensic science."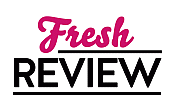 Reviewed by Morgan Chilson
Posted January 14, 2008

Mystery Historical | Thriller Medical | Suspense
Dr. Ephraim Carroll moved to Philadelphia to study with one of the leading experts in forensic science. In 1889, medicine has begun to change rapidly and part of that is due to the emerging field of forensics. But during a morning of autopsies, Carroll sees the corpse of a beautiful young woman. He gets only a glimpse before his mentor, Dr. William Osler, slams the casket closed. The woman's face haunts him and he begins to piece together the puzzle of her death. It's a trip that will lead Carroll into dark alleys and make him familiar with a sinister world he never knew existed.
While pulling readers in slowly, this novel will eventually leave you anxiously turning pages, following Carroll in his pursuit of a murderer. One of the most fascinating aspects is learning about medicine in the late 1800s -- and realizing how much we take for granted today. A good historical mystery!
SUMMARY
A mesmerizing forensic thriller that thrusts the reader into the operating rooms, drawing rooms, and back alleys of 1889 Philadelphia, as a young doctor grapples with the principles of scientific process to track a daring killer

In the morgue of a Philadelphia hospital, a group of physicians open a coffin and uncover the corpse of a beautiful young woman. What they see takes their breath away. Within days, one of them strongly suspects that he knows the woman's identity…and the horrifying events that led to her death. But in this richly atmospheric novel–an ingenious blend of history, suspense and early forensic science–the most compelling chapter is yet to come, as young Ephraim Carroll is plunged into a maze of murder, secrets and unimaginable crimes....

Dr. Ephraim Carroll came to Philadelphia to study with a leading professor, the brilliant William Osler, believing that he would gain the power to save countless lives. As America hurtles toward a new century, medicine is changing rapidly, in part due to the legalization of autopsy–a crime only a few years before. But Carroll and his mentor are at odds over what they glimpsed that morning in the hospital's Dead House. And when a second mysterious death is determined to have been a ruthless murder, Carroll can feel the darkness gathering around him–and he ignites an investigation of his own.

Soon he is moving between the realm of elite medicine, Philadelphia high society, and a teeming badlands of criminality and sexual depravity along the city's fetid waterfront. With a wealthy, seductive woman clouding his vision, the controversial artist Thomas Eakins sowing scandal, and the secrets of the nation's powerful surgeons unraveling around him, Carroll is forced to confront an agonizing moral choice–between exposing a killer, undoing a wrong, and, quite possibly, protecting the future of medicine itself….
---
What do you think about this review?
Comments
No comments posted.

Registered users may leave comments.
Log in or register now!