"Who says you can't go home?"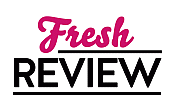 Reviewed by Jennifer Vido
Posted January 10, 2008

Lilly Cleary might just be one of the savviest lawyers in Sarasota, Florida, but presumably she's no match for the little town of Bugfest, Georgia. If truth be told, the reason for her success may very well lie in the fact that Sarasota lacks the one element that sends Lilly to the edge of despair... her family. So why then has she dropped everything in her overly structured life to head back home to the town she swore she'd never step foot in again? Well, perhaps it has something to do with the fact that her somewhat insane and highly peculiar mother has just been accused of murder. Now had she been told that her mom had finally flown the coop so to speak, well then Lilly could have accepted that, but murder? No way!
When Lilly arrives on the scene, she quickly discovers that she has encountered much more than she has bargained for! Her mother's house is on the verge of being condemned (should anyone get a peek inside) and there is talk of a resort community taking over the town's land. To make matters worse, her mother is being heavily sedated while kept under police supervision and no one seems to know how some mysterious bruises wound up on the woman's face. As always, Lilly does her best detective work to single out the prime suspects. As she takes a closer look at her former townsfolk, she gets more and more confused as to who may be behind it all. Everyone seems to have a motive. How can that be? Who would want to destroy her family and why? Better yet, what has her mother kept hidden all these years that would make someone resort to such mayhem and possibly even murder?
SWEETHEART DEAL is the fourth novel by the talented author Claire Matturro. Her knack for humor and ability to engage the reader through her characters' adventures make this novel a sure hit. Entertaining, whimsical, and down- right charming! SWEETHEART DEAL is one not to be missed.
SUMMARY
Sarasota lawyer Lilly Cleary has had her share of odd cases. She's defended everyone from a pet psychic to an orange libeler, and she's done so with finesse. But it's another situation entirely when she finds out that her phobic and dysfunctional mother has been accused of murder.
Although she's been estranged from her family for years, Lilly drops everything to return to the little town of Bugfest, Georgia, and steps into more than she bargained for. For one thing, her mother's house is beyond a mess. Important papers are missing, and on the back porch there's a freezer whose contents are very odd. Bugfest itself is under attack by developers who want to turn it into a resort community, a plan that would displace many of the longtime residents.
And then someone tries to murder Lilly's mother with red ants while she's strangely oversedated in the hospital.
Lilly has come to the rescue, but can she get to the root of these mysterious doings in time to save her mother's life?
---
What do you think about this review?
Comments
No comments posted.

Registered users may leave comments.
Log in or register now!