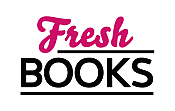 Celebrate June with Great Books!
"Mona Lisa is now a Mončre queen -- and what a change that has brought to her life."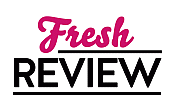 Reviewed by Sheila Graves
Posted December 15, 2007

Mona Lisa has come into her own. She's a queen of the Mončre, children of the moon, the basis for the vampire legends of old. She's been awarded the territory of Louisiana, which she technically won when she killed the former queen and absorbed her essence. She got more than the Mončre queen's essence, however. Mona Lisa also acquired the little bit of demon the former queen had taken into herself to increase her power. Mona Lisa also must deal with blood lust, the craving for blood that overcomes her at a moment's notice. However, since Halcyon, the High Prince of Hell, has declared her his chosen and acknowledged mate, she'll have help from him in controlling it.
Then Mona Lisa is kidnapped, taken to save a rogue Mončre male from madness. When she comes into contact with Dante, the rogue male, she loses control and gives herself to him completely. If he's impregnated her, what will become of the baby, a mixed-breed demon and Mončre child? Even worse, she's learned through memories that Dante killed her and all her loved ones centuries before and was cursed by her. Would a baby break the curse, or would the curse destroy the security Mona Lisa is finally claiming as her own?
Oh, my, Sunny, why have you addicted me? You awakened me to the world of the Mončre and Mona Lisa, made a love for these characters bloom within me and now you have me craving more and more of Mona Lisa and her extended family. I've come to love them dearly, delightfully and darkly and am desperate for the drama, the love, the excitement and the very sensual episodes in Mona Lisa's life I find I must have. As with all the previous novels, I DID...NOT...WANT...IT...TO...END. Hurry MONA LISA DARKENING, the next installment. I'm impatiently waiting. MONA LISA CRAVING is a truly excellent read.
SUMMARY
Dante, the warrior son of a healer, was cursed by the high priestess to endure a never-ending cycle of life and death, born and reborn into an ever-diminishing bloodline. Someone shares one of his past lives. Her name was Mona Lyria. Back then, on the moon in another world, she was his victim. Today, she is Mona Lisa, and this time, she is his savior. Dante's wish is to die by her hands to end his cursed existence, but she feels fate has given them both a second chance. For even stronger than her craving for blood is her craving for what every MonŹre female desires, and needs...to bear life. Now she has found her mate-but with this blessing could come a new curse under the shadow of a new moon.
---
What do you think about this review?
Comments
No comments posted.

Registered users may leave comments.
Log in or register now!