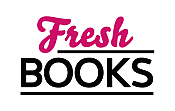 Summer Reads are HOT in July!
"A chilling account of a truly disturbed mind put in action."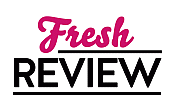 Reviewed by Jude Davis
Posted June 24, 2007

Fred Jablin was the type of college professor that any student would have liked to have had. He was cutting edge in his field, and had a great sense of humor. More than a professor, he was a devoted single father. Since his divorce from his ex-wife, Piper, he had fought long and hard to maintain a semblance of normality for his children. Unfortunately, after having lost the custody battle, Piper was obsessed with getting her children back, creating the very opposite. She was an intensely disturbed woman, whose chosen profession was law. Unable to hold down a job, the only stability in her life was her sister, Tina. Their dysfunctional closeness only served to fuel the fire of hatred the two had for Piper's ex -- husband, Fred.
The day before Halloween, Fred Jablin went out to get the paper. Instead, he got murdered in cold blood in his driveway, while his children slept above him in their rooms. Neighbors, hearing the shots, called the police. Hours later the journey would begin to find his murderer. The investigation would go across state lines, take in numerous witnesses, and delve into very dark arenas of minds that held revenge as a rightful opportunity to get what they wanted.
Two dysfunctional sisters, a family torn apart, friends divided, children left scarred, and a man whose life was cut short by someone having no remorse for their actions -- this book has it all. The really frightening thing is that it is real, and Ms. Casey takes the time to meticulously document it for us. Her writing is exceptional. She has the ability to take a very complex situation and keep the reader informed and wanting more at every turn. It was as though you were part of the jury. The verdict is in - A must read for anyone interested in true crime.
SUMMARY
The day before Halloween 2004 was the last day on Earth for respected, well-liked college professor Fred Jablin. That morning, a neighbor discovered his body lying in a pool of blood in the driveway of Jablin's Virginia home. Police immediately turned their attentions to the victim's ex-wife, Piper, a petite, pretty Texas lawyer who had lost a bitter custody battle and would do anything to get her kids back. But Piper was in Houston, one thousand miles away, at the time of the slaying and couldn't possibly have been the killer . . . could she?
So began an investigation into one of the most bizarre cases Virginia and Texas law enforcement agencies had ever encountered: a twisted conspiracy of lies, rage, paranoia, manipulation, and savage murder that would ensnare an entire family—including two lethally close look-alike sisters—and reveal the shocking depravities possible when a dangerously disordered mind slips into madness.
---
What do you think about this review?
Comments
No comments posted.

Registered users may leave comments.
Log in or register now!