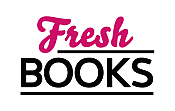 Summer Reads are HOT in July!
"Action-packed, intense and intriguing thriller."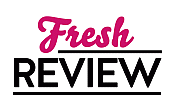 Reviewed by Brenda Wilch
Posted August 15, 2007

Mystery Hard Boiled | Thriller
Atticus Kodiak returns as the main character in this fast- paced, intense thriller. Kodiak, a former bodyguard turned fugitive, is on the hunt for a contract killer. Before he can complete his mission and make the kill, another "contractor" from the elite group of trained killers does the job for him.
Kodiak is assigned to protect another of these elite trained killers, and in the process of doing so, finds himself in extreme physical danger, and in a state of intense, conflicting emotion. The bonds between the few who can trust each other in such a dangerous line of work are strong. In fact, so strong that Kodiak becomes more than professionally involved with a killer he is trying to protect, which creates a liability for both Kodiak and the woman he loves.
In a twist of betrayal, Kodiak goes from being the hunter to being labeled as the hunted. The same government to which he pledges allegiance, and for which he fought in his previous military service, is the same government that's declared him a wanted man. Kodiak slips into hiding, but grows weary of being ever vigilant for those who hunt him and the woman he loves. After making the decision to bait the enemy to come after him, Kodiak devises a plan to meet the danger head-on, on his terms. Kodiak sets his trap and lies in wait. The resulting action is an exhilarating roller coaster of suspense and emotion.
Greg Rucka has written an intense, suspenseful thriller. The action is fast-paced and begins right out of the chute in the first paragraph. Rucka provides extensive and interesting ballistic detail, enough to intrigue a novice with limited firearms experience and enough to thrill someone who is a gun enthusiast. Descriptions of tactical maneuvers by the characters are detailed, but not so much so as to lose the momentum of the action. Rucka has provided characters with depth and personality. They struggle with their own self-perception as cold-blooded killers versus individuals who possess emotion. This is an intense and intriguing tale, which I found difficult to put down.
SUMMARY
Love your country.

Fear your government.

Know your enemy.

Greg Rucka is back with a vengeance in this electrifying thriller starring suspense fiction's most dangerous hero: Atticus Kodiak. This time the bodyguard turned fugitive must go underground to protect the woman he loves and a country he may have to betray to defend.

"You cannot learn what you have learned and remain unchanged."

As a bodyguard, Atticus Kodiak once protected his clients against professional killers like Alena Cizkova, a.k.a. Drama. Now he is taking lessons from the world's premier assassin.

"I am not a murderer."

It begins with a shocking betrayal, a brutal ambush, and the murder of a friend. Atticus is about to discover that he's been falsely identified as one of The Ten–a short list of the world's most wanted assassins. And to survive, he's going to have to become exactly what they're accusing him of being: a stone-cold killer.

"Yes, you are. You have only to meet your first victim...."
---
What do you think about this review?
Comments
No comments posted.

Registered users may leave comments.
Log in or register now!