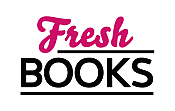 June blooms with love and intrigue
"Erotic paranormal collection by one of the masters."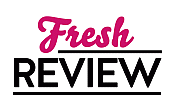 Reviewed by Louisa White
Posted August 15, 2007

Erotica | Romance Erotica Sensual | Romance Paranormal
When Berkley first published JANE'S WARLORD by Angela Knight three years ago, it was a revelation. At least to me; I had never read a mainstream romance so scorchingly hot. There may have been erotic romances published prior to that, but for me, Ms. Knight led the way to a whole new world. I didn't know romance could be that sexy and still be satisfying on an emotional level.
But that's Ms. Knight's talent; her characters do things to each other that make me blush to read, but without sacrificing the angst and heartfelt reconciliation that make romances so cathartic. And that talent is on full display in WARLORD, an anthology of new and classic stories, all set in the same universe of the eponymous genetically engineered warriors, the Warfems, and their spitfire soul mates in and out of the bedroom.
In this volume, JANE'S WARLORD is reprinted, along with the novella, Warfem, both just as shockingly sensual as when they were first published. And to round out the collection, the book includes two never-before-published short stories as an added treat -- The Warlord and the Fem and Baby, You've Changed. And what a treat they are! If you loved JANE'S WARLORD, you'll love these new stories.
And if you're a fan of Ms. Knight's enormously popular Mageverse series, but haven't read her more sci-fi-slanted offerings, WARLORD is a must-read. Her heroes leap off the page and her heroines kick serious butt. She handles the futuristic slang and complex world-building with a fun, light touch. But more than anything else, her sex scenes are deliciously dirty -- inhibition-free and unbelievably stirring. In 2004, JANE'S WARLORD pushed the boundaries of mainstream romance -- this new anthology stretches them a little bit further, giving us all more room to play.
Learn more about Warlord
SUMMARY
Together for the first time-the novel and novella that turned Knight into "a rising star in the paranormal pantheon." (In the Library Reviews)

Here in one volume are the complete novel Jane's Warlord and the novella "Warfem," which transport readers into an erotically charged time-warped world that will set their "blood on fire and have them begging for more." (In the Library Reviews)

In Jane's Warlord, reporter Jane Colby makes a startling discovery about a murder. The killer has struck before- hundreds of years in the past. He's jumped through time to find more victims and only Jane and Baran, a genetically engineered warrior, can stop him.

In "Warfem," a strange destiny reunites the seductive Warfem Alina with Baird, a sexually dynamic Warlord who already shared his lover's fantasies many years before.

Plus, as an added treat, Warlord includes two extra short stories never before seen in print.
---
What do you think about this review?
Comments
No comments posted.

Registered users may leave comments.
Log in or register now!