"Suspenceful journey into excellent British literature."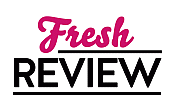 Reviewed by Morgan Chilson
Posted August 15, 2007

Suspense | Thriller Psychological | Mystery Psychological
Harry Barnett is back, and this time an innocent jaunt into the past turns into a puzzle that will change the way he views his military career. While clearing out his mother's house after her death, Harry happens upon two old RAF comrades who invite him to a Scottish castle where they had all been stationed on a research project. Curious to see his buddies and trying to avoid cleaning out the house, Harry agrees to go.
The gathering is quickly thrown into melancholy when one man dies on the train on the way to the reunion. Although it's suggested the death was a suicide, Harry is disturbed by a conversation he had with the man just before he died. More deaths occur and it becomes clear that Harry and his former business partner, Barry, are being tapped as lead suspects. The two men must travel back 50 years in their memories and find out what really happened when they were involved in the RAF research project. What they discover will guide them to a killer -- hopefully before he claims one or both of their lives.
The dark, weighted writing of Robert Goddard is a joyous journey into British literature. Is it possible the book itself is heavier than normal because of the content? I'm a fan of all three Harry Barnett books. Goddard creates a taut plot that weaves the reader into the pages until, gasping, we pull ourselves out at the end -- drained and entranced. Excellent read.
SUMMARY
In the spellbinding new mystery by the master of ďthe clever twist,Ē a group of ex-RAF comrades journey to a Scottish castle for a reunion. But by the time they reach their destination, two of them are dead.

Harry Barnett is leading a contented life in Vancouver with his wife and daughter when he is brought back to England by the death of his mother. He intends to spend just a few days sorting out her affairs when a chance meeting he will regret for the rest of his life makes him change his plans. Two old acquaintances from his National Service days track Harry down to his motherís house ó the last address they had for him. A lavish reunion has been organized to mark the fiftieth anniversary of their RAF days. Harry decides to go.

During the war, Harry and his fellow RAF conscripts spent three months in a Scottish castle where they acted as guinea pigs in a psychological experiment. The reunion is to take place in the same castle. It will be a chance to see friends, settle old scores and lay a few ghosts to rest.

The party begins on the train up to Aberdeen, until the apparent suicide of one of their number shatters the holiday atmosphere. Their arrival in Scotland seems under a cloud, and when another comrade dies soon after their arrival, Harry is gripped by a sense of foreboding. As well, the recollections of the old comrades of their time in the castle are frighteningly different, and unexplained events from 1955 still haunt them. As Harry tries to solve the mystery of what really happened fifty years ago, he uncovers an extraordinary secret that convinces him he will never leave the castle alive.
---
What do you think about this review?
Comments
No comments posted.

Registered users may leave comments.
Log in or register now!