"Being a vampire has never looked so fun!"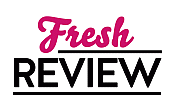 Reviewed by Rosie Bindra
Posted August 9, 2007

Paranormal | Romance Paranormal
It's been a year since Milagro de los Santos's boyfriend, Oswald Grant, infected her with his genetic disorder, also known as vampirism, by kissing her. Now fully recovered from the ordeal, Milagro thinks she's found the love of her life in Oswald. Only thing keeping her from being fully content with the relationship is that he, along with the rest of his family, are keeping secrets about themselves from her. An incredibly frightful ceremony that she was not suppose to witness has Milagro looking at the Grant family in a whole new light.
Thinking to get away for a bit, Milagro leaves for a friends wedding early, only to be attacked by a vampire. When an offer to redo a screenplay while staying at a lavish desert spa comes her way, Milagro jumps at the chance to get away and have some time to think. What she finds instead is an egotistical has been actor who blackmails her into working for him, a tabloid reporter who makes her the star of his paper and a strange spa with many secrets. To top it all off, vampires have started showing up at the spa and Milagro's determined to get to the bottom of the mystery surrounding their reasons for being there. What happens when she discovers she's what they're after?
Marta Acosta returns to her quirky vampire world with MIDNIGHT BRUNCH. Milagro is the type of character you wish you knew in real life. She's fun, flighty, unpredictable, a mecca for trouble and the type of girl you want to hang out with on a regular bases. I found myself feeling offended on her behalf many times when it came to the way the Grant family treated her. The secondary characters had me rolling with laughter and the books unpredictability had me glued to the pages. A hilarious novel with plenty of colorful characters; MIDNIGHT BRUNCH will make you an instant Marta Acosta fan.
SUMMARY
What's a girl to do when she discovers she's the main course on the menu?
Hip, funny Milagro de los Santos thinks she's finally found love and a home at the California ranch of fabulous Oswald Grant and his urbane relatives, who have a rare genetic disorder that some call vampirism. But Milagro is bewildered when she's excluded from an ancient and mysterious midnight ceremony whose participants include Oswald's unfriendly parents, a creepy family elder, and Milagro's ex-lover, the powerful and decadent Ian Ducharme. What skeletons are the vampires keeping in their designer closets?
When Milagro's life is threatened by a rogue family member, she flees to the desert to hide. Instead of solitude, she encounters an egomaniacal actor, a partying heiress, a sly tabloid reporter, and a lavish spa full of dark secrets -- all of which might help her find a way home.
---
What do you think about this review?
Comments
No comments posted.

Registered users may leave comments.
Log in or register now!