"A light mystery with environmental themes"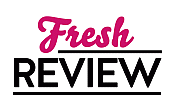 Reviewed by Rachael Dimond
Posted June 27, 2007

Lily Cleary is a germ phobic lawyer who works at the firm of Smith, O'Leary and Stanley in Sarasota, Florida. She is dying to get her hands on a medical malpractice case because they really bring in the big bucks. But instead of a juicy case with doctors, Lily is handed a juicy case involving oranges. Two environmentalists named Angus and Miguel are being sued by Delilah Groves for making statements about their oranges possibly being contaminated with dangerous chemicals.
Lily tries her best to dig up dirt for her clients' defense. In the meantime, Jimmie, Lily's 80 year old gardener/live in house guest, has his own case for her to fight. After a minor car accident, someone is suing Jimmy for their supposed aches and pains. Can Lily prove that the plaintiff is not hurt and just trying to take advantage of an unfortunate incident?
When one of Lily's defendants ends up dead, she realizes her simple case of oranges is more then it seems. There is a severe environmental problem and it seems someone is willing to kill to cover it up. Is Miguel, the crazy sexy environmentalist, to blame for his friend's untimely death?
Lily's boyfriend Phillip is looking to get more serious with her. He wants marriage but Lily can't seem to commit. Will Miguel steal Lily away from Phillip and get her involved in a case that can become deadly?
Someone is killing the endangered wildlife and trying to cover up the phosphate problem that is going to end up polluting the waters. Will Lily be able to solve this case and find the bad guys without getting herself killed?
BONE VALLEY was an entertaining mystery with environmental themes. The characters were eccentric and brought some light humor to the important phosphate issues presented throughout the book. The action and suspense was enjoyable, but the environmental talk was overkill for my tastes. The conclusion is summed up in one chapter and a bit too neatly for believability. I was bored by the environment issues which are the main theme of BONE VALLEY. I wouldn't recommend this book to die hard mystery fans.
SUMMARY
In her never-ending quest to log more billable hours, Sarasota lawyer Lilly Cleary agrees to defend Angus and Miguel, two fervent environmentalists who are being sued for libeling . . . an orange! In the Sunshine State, people take their citrus seriously—and there are powerful interests that refuse to sit idly by while a pair of whistle-blowing rabble rousers demean Florida's main cash crop.
Though the orange affair isn't quite the juicy case Lilly was looking for, it gets a lot stickier when one of the defendants is blown to bits right in front of her. Not one to take losing a case—or a client—lightly, whole-grain-loving, toxin-phobic Lilly will stop at nothing to get to the truth behind this and assorted other related murders. Which won't be easy, since everyone is lying—including the surviving environmentalist, who just happens to have an advanced degree from the University of the Streets . . . in bomb-making.
---
What do you think about this review?
Comments
No comments posted.

Registered users may leave comments.
Log in or register now!