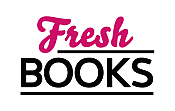 May Books to Delight
"Fascinating and entertaining novel of medieval history."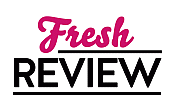 Reviewed by Margaret Ohmes
Posted December 11, 2006

Granddaughter to King Edward I of England and of the Plantagenet lineage, Joan of Kent has lived her entire short life at Liddell Manor in the country. Her father's death and mother's mental decline has placed her eldest brother, Edmund, in control with the title of lord. Joan is happy here and an outspoken, daring manner has provided her adventures and freedoms most girls her age have never experienced. All of that has now come to an end as her brother has told her she will be leaving to live at court with the king's family.
Joan is torn between the pain at leaving the only home she has known and a budding hopefulness at what lies ahead. She meets a handsome young man who is totally captivated with her and amused at her forthright manner. Joan too is surprised by the emotion this man stirs, embarrassed and angry later to learn his true identity -- Prince Edward. The prince's attentions, as well as many other aspects of court life, confound Joan, but the real revelation comes when she learns the royal family is responsible for her father's disgrace and death. Who other than Prince Edward to pay for the injustice done to her family, but can Joan stay the course? To Joan's dismay, her heart is now part of this equation and she must decide what she values more, revenge or love.
A most fascinating and entertaining novel of medieval history, this book promises and delivers a page-turning account of the lives and love of Edward, the Prince of Wales, and the beautiful and at first unsophisticated young woman, Joan of Kent. Although love is the focus, the scores of complications besetting the hero and heroine keep the reader from being certain of the outcome of the relationship. The author has a truly poetic way of telling this remarkable tale of life at court -- always a bit of gossip, a note of scandal, callous ambition of the royal family, secrets and lies. Readers will connect with the energy and emotion of the characters, and the dialogue reflects a wit and commonness that is shared by us all. A must-read for even the most discriminating readers, especially lovers of history. (Note: This story was originally published as Sweet Passion's Pain by Kensington in 1984.)
SUMMARY
The daughter of a disgraced earl, she matched wits with a prince.
It is the fourteenth century, the height of the Medieval Age, and at the court of King Edward III of England, chivalry is loudly praised while treachery runs rampant. When the lovely and high-spirited Joan of Kent is sent to this politically charged court, she is woefully unprepared for the underhanded maneuverings of her peers.
Determined to increase the breadth of his rule, the king will use any means necessary to gain control of France— including manipulating his own son, Edward, Prince of Wales. Joan plots to become involved with the prince to scandalize the royal family, for she has learned they engineered her father's downfall and death. But what begins as a calculated strategy soon—to Joan's surprise—grows into love. When Joan learns that Edward returns her feelings, she is soon fighting her own, for how can she love the man that ruined her family? And, if she does, what will be the cost?
Filled with scandal, court intrigue, and prominent figures of the Medieval Age, The First Princess of Wales has at its center a wonderful love story, which is all the more remarkable because it is true. Karen Harper's compelling, fast-paced novel tells the riveting tale of an innocent girl who marries a prince and gives birth to a king.
---
What do you think about this review?
Comments
No comments posted.

Registered users may leave comments.
Log in or register now!