"Spellbinding and intriguing political thriller."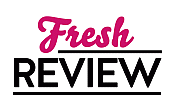 Reviewed by Morgan Chilson
Posted September 18, 2006

Thriller Political | Mystery Psychological
Wes Holloway was at the top of his game, but in six traumatic minutes, his entire life changed. As a top aide to the U.S. president, he allowed the chief executive's oldest friend, Ron Boyle, to get in the limousine at the last minute. Boyle died when someone tried to kill Pres. Manning. Wes went from the top of his career to a guilt- ridden, scarred man who trailed the world after a former president.
But while on a trip out of the country, Wes sees a man who has to be Boyle. How could that be? If he's alive, then there was a conspiracy that ruined Wes' life and he's determined to find out what -- and who -- was behind it.
Welcome to a world of intrigue and deception, where there are so many games going on behind the scenes that the plot feels like a pile of maggots, moving incessantly. How will this weave together for a cohesive ending? Just let Brad Meltzer at it -- I've never been disappointed in one of his books, and I certainly wasn't in this one! A plotting genius, he'll leave you amazed at how effortless it all seems. An excellent political thriller.
SUMMARY
"Six minutes from now, one of us would be dead. That was our fate. None of us knew it was coming."
So writes Wes, a young Presidential aide, about the day that changed his life forever. It was on that July 4th day that Wes put the President's oldest friend into the Presidential limousine; by the time the trip came to an end, the friend was dead, the victim of a crazed assassin, and Wes was permanently disfigured by a bullet taken in the face.
"Because of me, Ron Boyle died. Eight years later, he came back to life."
Trying to figure out what really happened on the worst day of his life will lead Wes on a chase that takes him back to that long-ago July 4th, back to a decade-old presidential crossword puzzle, back to ancient Masonic symbols hidden in the street plan of Washington, DC, and even back to a 200-year-old secret code invented by Thomas Jefferson. Employing his mastery of Presidential lore and powerful secrets, and expanding to the glittering world of Palm Beach high society and its seedy fringes, Meltzer has crafted his fastest and boldest thriller yet.
---
What do you think about this review?
Comments
No comments posted.

Registered users may leave comments.
Log in or register now!