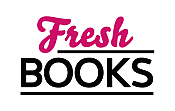 Great new reads in September
"Satisfying conclusion to an impressive fantasy series."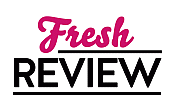 Reviewed by Sue Burke
Posted August 7, 2006

The Dreamers quartet comes to a close in THE YOUNGER GODS. As the Elder Gods prepare to abdicate their rule to the four Younger Gods and sleep for eternity, one of them plans the murder of the Younger God set to replace her.
Aracia, now insane and willing to do anything to avoid her natural fate, no longer knows or cares that her act of selfish desperation will be the undoing of the world. Complicating matters further, the Vlagh gives her bug army new instructions and education to help them rid the land of Dhrall, the man things who live and rule there. Having already been defeated three times before, the Queen is determined she won't be stopped this time round.
And so the creatures of the Wasteland rise once again. This time smarter, better prepared and more deadly than ever. There are dark days ahead for humanity.
Another impressive series is brought to a close by storytellers David & Leigh Eddings. The Gods and human folks of Dhrall are finally laid to rest in this satisfying conclusion.
SUMMARY
In this thrilling conclusion to The Dreamers, the Vlagh prepares for one final, merciless attackone that will pit her forces against the might of both the Elder Gods and the Younger Gods. But all the painstaking preparations of these noble allies might come to naught if they continue to ignore a growing threat within their ranks. For Aracia, sister of the goddess Zelana (The Elder Gods), is nearing the end of her cycle, and has begun to lose her mind. Her insanity, if it is not recognized, will place the entire land of Dhrall in turmoil, making the dreaded coming of the Vlagh look like a childs game by comparison.
---
What do you think about this review?
Comments
No comments posted.

Registered users may leave comments.
Log in or register now!