Kensington Brava
April 2007
On Sale: March 27, 2007
Featuring: Jack Briggs; Jillian Endicott
352 pages
ISBN: 0758211155
EAN: 9780758211156
Trade Size
Add to Wish List

Bachelor parties are fun, as long as you're not the poor sap getting hitched...or slipped a Mickey and waking to discover you just became the poor sap. Not to mention that your "wife" is pregnant, and if you don't go along to her village to meet the in-laws, the nice police comandante will be muy unhappy. Just another day in the life of helicopter pilot J. Jackson Briggs? Not so much. His Smithson Group gig wasn't supposed to be dangerous, but the woman who drugs him, then knocks him out, then drugs him again certainly is. She also may or may not be a nun. She's definitely a lying, scheming, lethally gorgeous...American. Jack's light years from believing the story Jillian Endicott gives him about her noble cause in the sweltering wilds of San Torisco, but he knows one thing: he'll get the truth—and plenty more—from her, one way or another...
Being an Endicott of the Boston Endicotts taught Jillian plenty about the haves vs. the have-nots—and made it easy to choose sides. But there's nothing easy about her mission in San Torisco, and things only get harder when Jack Briggs is thrown into the mix. Six-foot-three of big Texas mouth and big...other things...Jack's pegged her as a bored little rich girl. Hey, he can think what he wants, as long as he does what she wants. Do unto others what needs to be done—that's Jillian's motto. Problem is, Jack knows how to push her buttons from minute one—and the closer he gets to pushing her over the edge, the more she wants him to...
Now under dark velvet cover of jungle nights, two rebels with a cause are going deep—and falling hard—for the perfect stranger...

Our Past Week of Fresh Picks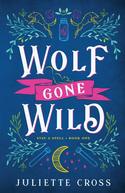 WOLF GONE WILD
by Juliette Cross
Featured as Fresh Pick on January 21, 2020
What's the worst thing that can happen to a werewolf? Unable to shift for three months, Mateo Cruz now knows all too well. His Read More »

A resplendent and red-hot romance for readers to feast on!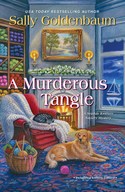 A MURDEROUS TANGLE
by Sally Goldenbaum
Featured as Fresh Pick on January 20, 2020
Birdie, Nell, Cass, and Izzy are prepping their coziest handiwork for a holiday gathering in Sea Harbor, Massachusetts. But as murder makes waves in their Read More »

A crafty hygge style mystery with red herrings aplenty!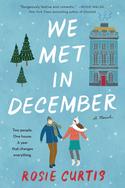 WE MET IN DECEMBER
by Rosie Curtis
Featured as Fresh Pick on January 19, 2020
Two people. One house. A year that changes everything. Twenty-nine-year-old Jess is following her dream and moving to London. It Read More »

What a difference a year makes...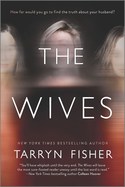 THE WIVES
by Tarryn Fisher
Featured as Fresh Pick on January 18, 2020
New York Times bestselling author Tarryn Fisher delivers a pulse-pounding, fast-paced suspense novel that will leave you breathless. A thriller you won&rsquo Read More »

A gasping tale between a woman, her husband, and his two other wives!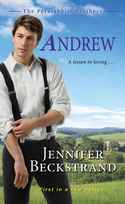 ANDREW
by Jennifer Beckstrand
Featured as Fresh Pick on January 17, 2020
Andrew, Abraham, and Austin Petersheim's family business has earned them the nickname The Peanut Butter Brothers. But if their matchmaking younger siblings have their Read More »

A thoughtful and entertaining romance with two very naughty little boys!
A LONGER FALL
by Charlaine Harris
Featured as Fresh Pick on January 16, 2020
#1 New York Times bestselling author Charlaine Harris returns with the second of the Gunnie Rose series, in which Lizbeth is hired onto a new Read More »

Splendid combination of multiple genres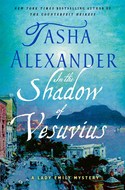 IN THE SHADOW OF VESUVIUS
by Tasha Alexander
Featured as Fresh Pick on January 15, 2020
In this new installment in Tasha Alexander's bestselling Victorian series, Lady Emily Hargreaves uncovers a mystery in the ancient city of Pompeii.Some corpses Read More »

Another case for Lady Emily - among the ruins of Pompeii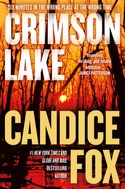 CRIMSON LAKE
by Candice Fox
Featured as Fresh Pick on January 14, 2020
#1 New York Times bestselling author Candice Fox's Crimson Lake is the first novel in a thrilling contemporary crime series set in Queensland, Australia Read More »

Can they discover the truth?