Three generations of women discover the healing gift of family, memories and love.
Shenandoah Album #1
MIRA
July 2004
416 pages
ISBN: 0778320634
EAN: 9780778320630
Hardcover
Add to Wish List

Tessa MacCrae feels as if she's facing a prison sentence when she reluctantly agrees to spend the summer helping her mother and grandmother clean out and repair the old family home in Virginia's Shenandoah Valley. She is prepared for inevitable anger and tension — the only emotional bonds they've ever shared. The three women have never been close, but Tessa hopes that time away from her husband — no matter how trying — will help her find the answers she desperately seeks and come to a decision about her failing marriage.
At first the summer is filled with all-too-familiar emotional storms. Helen, the family matriarch, is domineering, sharp-tongued and incapable of sharing feelings — except negative ones. Widowed at a young age, she has struggled her whole life, hanging on to the family farm by sacrificing everything, particularly love. Fiercely independent, Helen resents her daughter and granddaughter's intrusion, too angry to admit that she needs their help.
Nancy, Tessa's mother, appears to be little more than a hand-wringing social climber, who spends her days entertaining and courting Richmond's wealthy elite. What Tessa can't see is the woman so ashamed of her roots and desperate for acceptance that she would do anything to be loved, or the anxious wife trying to hold on to a marriage on which she has never had a firm grasp.
But with the passing weeks, each of their lives begins to change. Here in her grandmother's house, Tessa comes face-to-face with the family and the history that has shaped her. As Tessa restores a tattered wedding-ring quilt pieced by her grandmother and quilted by her mother years ago, the secrets that have shadowed their lives unfold in a drama of discovery, hope and healing. For the first time, Tessa can look past the years of resentment and regret and see her mother and grandmother for the flawed but courageous women they are.

Our Past Week of Fresh Picks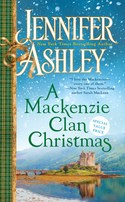 A MACKENZIE CLAN CHRISTMAS
by Jennifer Ashley
Featured as Fresh Pick on November 13, 2019
Celebrate the holidays with New York Times bestselling author Jennifer Ashley's Mackenzie clan in two heartwarming novellas.Includes a never before published Read More »

A delightful mix of holiday mystery, humor, and romance!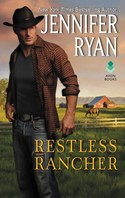 RESTLESS RANCHER
by Jennifer Ryan
Featured as Fresh Pick on November 12, 2019
If you like bad-boy heroes, western settings, and a sexy, sassy heroine you will love Jennifer Ryan's newest Wild Rose Ranch book! Perfect Read More »

A sexy heroine wakes up a RESTLESS RANCHER

Sometimes you have to dig deep to find your life.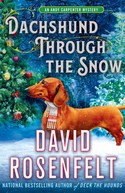 DACHSHUND THROUGH THE SNOW
by David Rosenfelt
Featured as Fresh Pick on November 11, 2019
This Christmas, lawyer Andy Carpenter and his golden retriever, Tara, can't say no to helping young Danny and his dachshund, Murphy. Lawyer Andy Carpenter Read More »

Perfect mystery to cuddle up with this holiday season!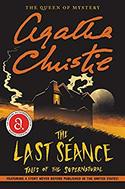 THE LAST SEANCE
by Agatha Christie
Featured as Fresh Pick on November 10, 2019
For lovers of the supernatural and the macabre comes this collection of ghostly and chilling stories from legendary mystery writer Agatha Christie. Fantastic psychic visions Read More »

A timeless classic anthology
SHIFTER PLANET: THE RETURN
by D.B. Reynolds
Featured as Fresh Pick on November 9, 2019
Rachel Fortier is a much sought-after expert when it comes to exotic planets—especially the deadly kind. So when she's hired Read More »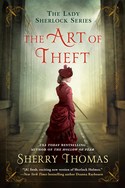 THE ART OF THEFT
by Sherry Thomas
Featured as Fresh Pick on November 8, 2019
Charlotte Holmes, Lady Sherlock, is back solving new cases in the Victorian-set mystery series from the USA Today bestselling author of The Hollow of Read More »

Charlotte Holmes is back... an enthralling historical mystery!

Charlotte "Sherlock" Holmes battles Moriarty's minions in a French chateau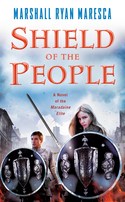 SHIELD OF THE PEOPLE
by Marshall Ryan Maresca
Featured as Fresh Pick on November 7, 2019
The second novel in the Maradaine Elite series blends fast-paced high fantasy and political intrigue.After stopping Tharek Pell and saving the Druth Parliament Read More »

What conspiracy is lurking in Maradaine?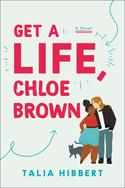 GET A LIFE, CHLOE BROWN
by Talia Hibbert
Featured as Fresh Pick on November 6, 2019
Talia Hibbert, one of contemporary romance's brightest new stars, delivers a witty, hilarious romantic comedy about a woman who's tired of being "boring Read More »

Vibrant, fresh, and super sexy. . .