Three generations of women discover the healing gift of family, memories and love.
Shenandoah Album #1
MIRA
July 2004
416 pages
ISBN: 0778320634
EAN: 9780778320630
Hardcover
Add to Wish List

Tessa MacCrae feels as if she's facing a prison sentence when she reluctantly agrees to spend the summer helping her mother and grandmother clean out and repair the old family home in Virginia's Shenandoah Valley. She is prepared for inevitable anger and tension — the only emotional bonds they've ever shared. The three women have never been close, but Tessa hopes that time away from her husband — no matter how trying — will help her find the answers she desperately seeks and come to a decision about her failing marriage.
At first the summer is filled with all-too-familiar emotional storms. Helen, the family matriarch, is domineering, sharp-tongued and incapable of sharing feelings — except negative ones. Widowed at a young age, she has struggled her whole life, hanging on to the family farm by sacrificing everything, particularly love. Fiercely independent, Helen resents her daughter and granddaughter's intrusion, too angry to admit that she needs their help.
Nancy, Tessa's mother, appears to be little more than a hand-wringing social climber, who spends her days entertaining and courting Richmond's wealthy elite. What Tessa can't see is the woman so ashamed of her roots and desperate for acceptance that she would do anything to be loved, or the anxious wife trying to hold on to a marriage on which she has never had a firm grasp.
But with the passing weeks, each of their lives begins to change. Here in her grandmother's house, Tessa comes face-to-face with the family and the history that has shaped her. As Tessa restores a tattered wedding-ring quilt pieced by her grandmother and quilted by her mother years ago, the secrets that have shadowed their lives unfold in a drama of discovery, hope and healing. For the first time, Tessa can look past the years of resentment and regret and see her mother and grandmother for the flawed but courageous women they are.

Our Past Week of Fresh Picks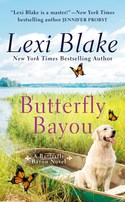 BUTTERFLY BAYOU
by Lexi Blake
Featured as Fresh Pick on May 31, 2020
New York Times bestselling author Lexi Blake is back with an all-new heartwarming, small-town contemporary romance series set against the spicy southern Read More »

A charming smalltown romance set in the Louisiana Bayou!

Watch out for the 'gators in this lively love story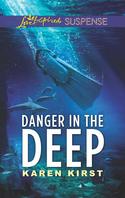 DANGER IN THE DEEP
by Karen Kirst
Featured as Fresh Pick on May 30, 2020
When buried secrets surface,she's caught in a criminal's crosshairs.Aquarium employee Olivia Smith isn't sure why someone wants Read More »

Danger lurks under the waters of the aquarium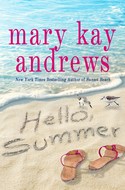 HELLO, SUMMER
by Mary Kay Andrews
Featured as Fresh Pick on May 29, 2020
New York Times bestselling author and Queen of the Beach Reads Mary Kay Andrews delivers her next blockbuster, Hello Summer. It's a new Read More »

Summertime Isn't Summertime Without Mary Kay Andrews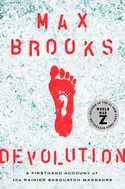 DEVOLUTION
by Max Brooks
Featured as Fresh Pick on May 28, 2020
The #1 bestselling author of World War Z returns with a horror tale that blurs the lines between human and beast, and Read More »

A shaken account from one Bigfoot sighting!

What if Bigfoot was real?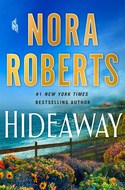 HIDEAWAY
by Nora Roberts
Featured as Fresh Pick on May 27, 2020
A family ranch in Big Sur country and a legacy of Hollywood royalty set the stage for Nora Roberts' emotional new suspense novel. Caitlyn Read More »

Learning to adjust to harsh turns in one's life - a blockbuster of a read!

Her world is shattered, but she will find herself again.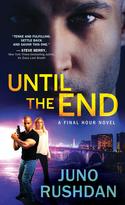 UNTIL THE END
by Juno Rushdan
Featured as Fresh Pick on May 26, 2020
He's strong. Fierce. Relentless.And he may be her only chance of surviving the night. Gray Box operative Castle Kinkade always gets the job Read More »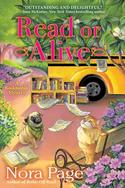 READ OR ALIVE
by Nora Page
Featured as Fresh Pick on May 25, 2020
A match-made in cozy heaven for fans of Jenn McKinlay, Kate Carlisle, and book lovers everywhere, Nora Page's third Bookmobile mystery will (book Read More »

An emotionally-charged cozy mystery!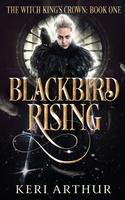 BLACKBIRD RISING
by Keri Arthur
Featured as Fresh Pick on May 24, 2020
A modern fantasy novel inspired by the King Arthur legend... For hundreds of years, the Witch King's sword has been buried in stone awaiting Read More »

Will a nefarious force claim the King's sword and crown?

Fantasy, romance and action at its best.