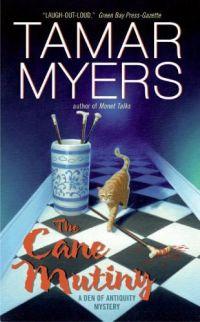 Raising Cane
Den of Antiquity Series, #13
Avon
May 2006
Featuring: Abigail (Abby)Timberlake Washburn; C.J.
384 pages
ISBN: 0060535199
Paperback
Add to Wish List

Abigail Timberlake Washburn understands the antiques game is a gamble -- so she doesn't know what to expect when she wins the bidding for the contents of an old locker that has been sealed up for years. It's a delightful surprise when she discovers inside a collection of exquisite old walking sticks -- and a not-so-delightful one when she pulls out a decrepit gym bag containing . . . a human skull!
The last thing the diminutive South Carolina antiques dealer needs is to be suspected of foul play. So she grabs her chatty assistant (and future sister-in-law), C.J., and heads out to search for a killer they can stick it to. But this cane case will be no walk in the park -- with its arcane clues hinting at poaching, counterfeiting, smuggling . . . and homicide, of course. And when a fresh corpse turns up, things are about to get really sticky for Abby and her staff of one.

Our Past Week of Fresh Picks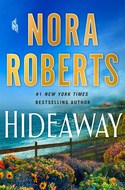 HIDEAWAY
by Nora Roberts
Featured as Fresh Pick on May 27, 2020
A family ranch in Big Sur country and a legacy of Hollywood royalty set the stage for Nora Roberts' emotional new suspense novel. Caitlyn Read More »

Learning to adjust to harsh turns in one's life - a blockbuster of a read!

Her world is shattered, but she will find herself again.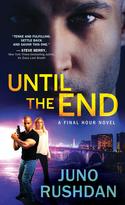 UNTIL THE END
by Juno Rushdan
Featured as Fresh Pick on May 26, 2020
He's strong. Fierce. Relentless.And he may be her only chance of surviving the night. Gray Box operative Castle Kinkade always gets the job Read More »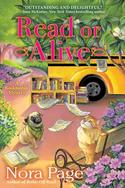 READ OR ALIVE
by Nora Page
Featured as Fresh Pick on May 25, 2020
A match-made in cozy heaven for fans of Jenn McKinlay, Kate Carlisle, and book lovers everywhere, Nora Page's third Bookmobile mystery will (book Read More »

An emotionally-charged cozy mystery!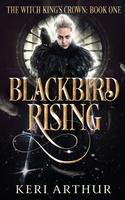 BLACKBIRD RISING
by Keri Arthur
Featured as Fresh Pick on May 24, 2020
A modern fantasy novel inspired by the King Arthur legend... For hundreds of years, the Witch King's sword has been buried in stone awaiting Read More »

Will a nefarious force claim the King's sword and crown?

Fantasy, romance and action at its best.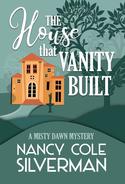 THE HOUSE THAT VANITY BUILT
by Nancy Cole Silverman
Featured as Fresh Pick on May 23, 2020
Misty Dawn, a former Hollywood psychic to the stars, knows the dark and sometimes glamorous streets of Los Angeles are full of secrets, broken promises Read More »

Sometimes vanity can be deadly.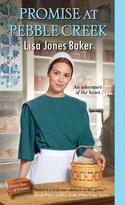 PROMISE AT PEBBLE CREEK
by Lisa Jones Baker
Featured as Fresh Pick on May 22, 2020
Lisa Jones Baker's beloved Hope Chest of Dreams series follows a new generation blessed by treasured hand-carved chests that hold—and Read More »

Craftsmen and farmers, all appreciate a lovely lady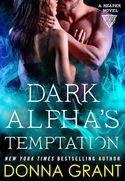 DARK ALPHA'S TEMPTATION
by Donna Grant
Featured as Fresh Pick on May 21, 2020
There is no escaping a Reaper. I am an elite assassin, part of a brotherhood that only answers to Death. And when Death says your Read More »

The Reaper finds his soulmate

She will be his undoing...
SAY YES TO THE DUKE
by Eloisa James
Featured as Fresh Pick on May 20, 2020
A shy wallflower meets her dream man--or does she?--in the next book in New York Times bestselling author Eloisa James' Wildes Read More »

The least wild Wilde gets her happily ever after!!