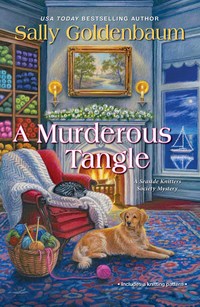 Seaside Knitters Society #3
Kensington
December 2019
On Sale: November 26, 2019
272 pages
ISBN: 1496711084
EAN: 9781496711083
Kindle: B07P7CZ44F
Hardcover / e-Book
Add to Wish List

Birdie, Nell, Cass, and Izzy are prepping their coziest handiwork for a holiday gathering in Sea Harbor, Massachusetts. But as murder makes waves in their tightly knit coastal village, can the Seaside Knitters prevent a deadly trend from catching on?

While the Seaside Knitters get ready to showcase their new Danish-inspired event, locals can't stop talking about Tess Bean—a bright-eyed environmental activist with a way of charming both animals and humans alike. Birdie's granddaughter is mesmerized by ethereal Tess's passion for saving the earth and ocean, and even Izzy's old Irish setter becomes attached to the young woman's gentle touch . . .

Except not everyone is a fan of Tess and her strong opinions, especially after she starts questioning the "clean" practices of small-business owners. So when a popular bar owner whom Tess publicly calls out for bad practices is found dead from a fall off his club's deck, it's not long before she tops the suspect list for murder . . .

In addition to a murderer walking their streets, the knitters are also grappling with an unusual wave of thefts up and down Harbor Road. Now, as Birdie's granddaughter struggles to protect her mentor's reputation, the Seaside Knitters must solve a dangerous mystery that not only threatens to unravel the fabric of their community and the approaching holiday, but also the lives of those they care about the most . . .
Start Reading A MURDEROUS TANGLE Now

Seaside Knitters Society

Our Past Week of Fresh Picks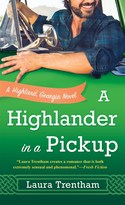 A HIGHLANDER IN A PICKUP
by Laura Trentham
Featured as Fresh Pick on February 25, 2020
A Highlander in a Pickup is the second book in award-winning author Laura Trentham's romantic comedy Highland Georgia series, full of love, laughs Read More »

Certified highlander hotness with great storytelling and a couple with a chemistry that's explosive!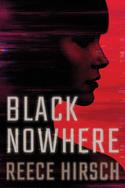 BLACK NOWHERE
by Reece Hirsch
Featured as Fresh Pick on February 24, 2020
Chasing a cybercriminal into the pitch-black heart of the Dark Web. Special Agent Lisa Tanchik is the best at taking down cybercriminals. So when Read More »

A cybercrime tale which ticks all the regular spy thriller boxes and pleases the geeks as well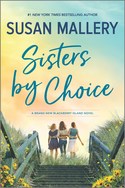 SISTERS BY CHOICE
by Susan Mallery
Featured as Fresh Pick on February 23, 2020
From the New York Times bestselling author of California Girls comes an all new original Blackberry Island novel told with Susan Mallery's trademark Read More »

Family is quite a challenge.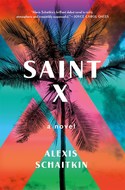 SAINT X
by Alexis Schaitkin
Featured as Fresh Pick on February 22, 2020
Hailed as a "marvel of a book" and "brilliant and unflinching," Alexis Schaitkin's stunning debut, Saint X, is a Read More »

Obsessive, suspenseful, and an extraordinary storyline you will not forget!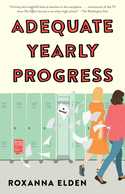 ADEQUATE YEARLY PROGRESS
by Roxanna Elden
Featured as Fresh Pick on February 21, 2020
A debut novel told with humor, intelligence, and heart, a "funny but insightful look at teachers in the workplace…reminiscent of the TV Read More »

Insightful satire about the educational system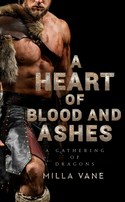 A HEART OF BLOOD AND ASHES
by Milla Vane
Featured as Fresh Pick on February 20, 2020
A generation past, the western realms were embroiled in endless war. Then the Destroyer came. From the blood and ashes he left behind, a tenuous Read More »

Barbarian brute teams up with brains and beauty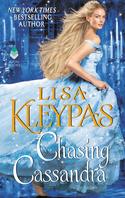 CHASING CASSANDRA
by Lisa Kleypas
Featured as Fresh Pick on February 19, 2020
Everything has a price . . . Railway magnate Tom Severin is wealthy and powerful enough to satisfy any desire as soon as it arises. Anything—or Read More »

CHASING CASSANDRA has a couple with an electric connection and superb storytelling!

Lisa Kleypas at her absolute best!!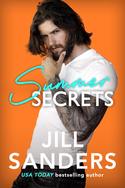 SUMMER SECRETS
by Jill Sanders
Featured as Fresh Pick on February 18, 2020
For Hannah Rodgers, running an adult summer camp with her four best friends is the ideal distraction from her controlling family. She's worked Read More »

A thrilling mix of mystery and romance!