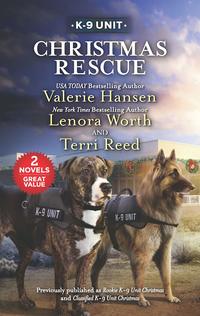 K-9 Unit
Love Inspired
December 2019
On Sale: November 26, 2019
480 pages
ISBN: 1335143084
EAN: 9781335143082
Kindle: B07L9BNHFZ
Paperback / e-Book
Add to Wish List

K-9 HOLIDAY RESCUE

Rookie K-9 Unit Christmas by Valerie Hansen and Lenora Worth

In Surviving Christmas by Valerie Hansen, Sean Murray turns to K-9 officer Zoe Trent for help when he discovers someone is following him. Can Zoe protect Sean and his son…and make sure this Christmas isn't their last? And in Holiday High Alert by Lenora Worth, rookie K-9 officer Dalton West and his four-legged partner are all that stand between day care owner Josie Callahan and a deadly stalker.

Classified K-9 Unit Christmas by Lenora Worth and Terri Reed

In A Killer Christmas by Lenora Worth, FBI K-9 agent Nina Atkins becomes the target of the same hit man US Marshal Thomas Grant is tracking. Working together may be the only way to capture him and keep Nina safe. And in Yuletide Stalking by Terri Reed, FBI agent Tim Ramsey must stop an arsonist and protect the only witness, Vickie Petrov. Can Tim convince her to trust him…and help her survive to see another Christmas?
Start Reading CHRISTMAS RESCUE Now

Capitol K-9 Unit

Our Past Week of Fresh Picks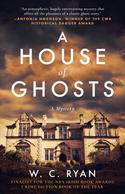 A HOUSE OF GHOSTS
by W.C. Ryan
Featured as Fresh Pick on January 24, 2020
Winter 1917. As the First World War enters its most brutal phase, back home in England, everyone is seeking answers to the darkness that has Read More »

Not all ghosts are hidden.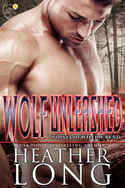 WOLF UNLEASHED
by Heather Long
Featured as Fresh Pick on January 23, 2020
Change swept through the packs of North America, leaving in its wake seven packs where once only five stood. Old enemies still lurk, past hatreds Read More »

Working together can be frustrating and fun!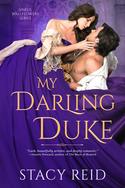 MY DARLING DUKE
by Stacy Reid
Featured as Fresh Pick on January 22, 2020
Miss Katherine Danvers has always been a wallflower. But now, with her family on the brink of financial ruin, she finds herself a desperate Read More »

The deceitful wallflower rocks the world of the reclusive duke...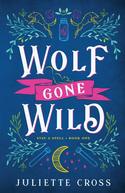 WOLF GONE WILD
by Juliette Cross
Featured as Fresh Pick on January 21, 2020
What's the worst thing that can happen to a werewolf? Unable to shift for three months, Mateo Cruz now knows all too well. His Read More »

A resplendent and red-hot romance for readers to feast on!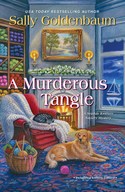 A MURDEROUS TANGLE
by Sally Goldenbaum
Featured as Fresh Pick on January 20, 2020
Birdie, Nell, Cass, and Izzy are prepping their coziest handiwork for a holiday gathering in Sea Harbor, Massachusetts. But as murder makes waves in their Read More »

A crafty hygge style mystery with red herrings aplenty!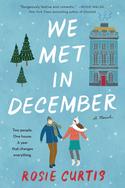 WE MET IN DECEMBER
by Rosie Curtis
Featured as Fresh Pick on January 19, 2020
Two people. One house. A year that changes everything. Twenty-nine-year-old Jess is following her dream and moving to London. It Read More »

What a difference a year makes...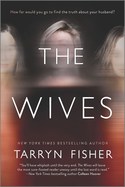 THE WIVES
by Tarryn Fisher
Featured as Fresh Pick on January 18, 2020
New York Times bestselling author Tarryn Fisher delivers a pulse-pounding, fast-paced suspense novel that will leave you breathless. A thriller you won&rsquo Read More »

A gasping tale between a woman, her husband, and his two other wives!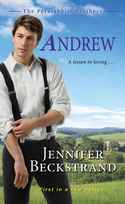 ANDREW
by Jennifer Beckstrand
Featured as Fresh Pick on January 17, 2020
Andrew, Abraham, and Austin Petersheim's family business has earned them the nickname The Peanut Butter Brothers. But if their matchmaking younger siblings have their Read More »

A thoughtful and entertaining romance with two very naughty little boys!